Utah Adds Adam Ghitelman to Staff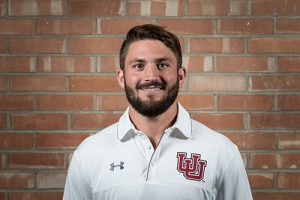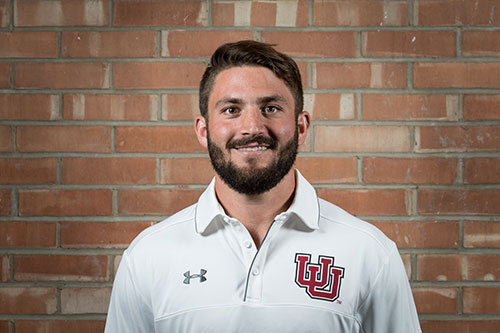 SALT LAKE CITY – The University of Utah Men's Lacrosse team announced today that Adam Ghitelman has been added to the coaching staff and will serve as the Defensive Coordinator.
Ghitelman joins the staff after a brief stint at USC where he was the Head Coach. Ghitelman led the Trojans to their first ever SLC tournament appearance in program history. Before moving to Southern California, Ghitelman was the Co-Defensive Coordinator, Goaltender Coach, and Recruiting Coordinator at Harvard University. Ghitelman helped lead the team to a regular season Ivy League Championship in 2015 and mentored multiple All-Americans.
"I'm excited for the opportunity to work with a staff of highly motivated and selfless individuals that are focused on the greater good of the sport of lacrosse," said Ghitelman. The opportunity to be influential in the growth of the game and to continue to build the Utah lacrosse program to new and spectacular heights is my priority."
Ghitelman is currently the starting goalie and team captain for the Atlanta Blaze and has featured in all 12 games this season. A University of Virginia graduate, Ghitelman was a 4-year letterman, captain, 2X All-American and 2011 National Champion.
Off the field, Ghitelman continues to be entrenched in lacrosse. In 2011, Ghitelman, along with John Galloway and Kip Turner, formed G3 Lacrosse, a goalie focused program dedicated to improve goalie skill throughout the country. Ghitelman also worked as a Marketing Coordinator for StringKing Lacrosse, a lacrosse equipment company based in Southern California.
"I am so happy and excited that Adam chose to join our staff, he brings D-I experience, MCLA experience, has a championship pedigree and beyond that he is just a really good person," said head coach Brian Holman. "His faith in us and our mission says a lot about where we are as we move towards our goal of becoming a Division-1 program."
Ghitelman joins Holman, Marcus Holman, Will Manny, and Rick Kladis to round out the staff.
"Ultimately the deciding factor behind coming to Utah was to join a unique team with specific goals," said Ghitelman. "These are men that I have become very close with over the years and have values that align with my own. My goal in my professional career is to surround myself with people that hold themselves to a high standard of excellence and make those around them better that's an ideal working environment. I'm excited to get moving with Utah Lacrosse and our mission."
Last season at USC, Ghitelman faced Utah in the Pac-12 Shootout, losing 7-6 in overtime.
"Their style of play was unselfish, tough, and team-oriented," said Ghitelman. "Those are qualities that any successful program must have. We will continue to instill those qualities into our present and future student-athletes."
Utah will begin play on February 16, 2017 against the defending MCLA D-I Champion, Chapman, in Orange, California.