Utah Division I & Pro Exposure Camp Coming in December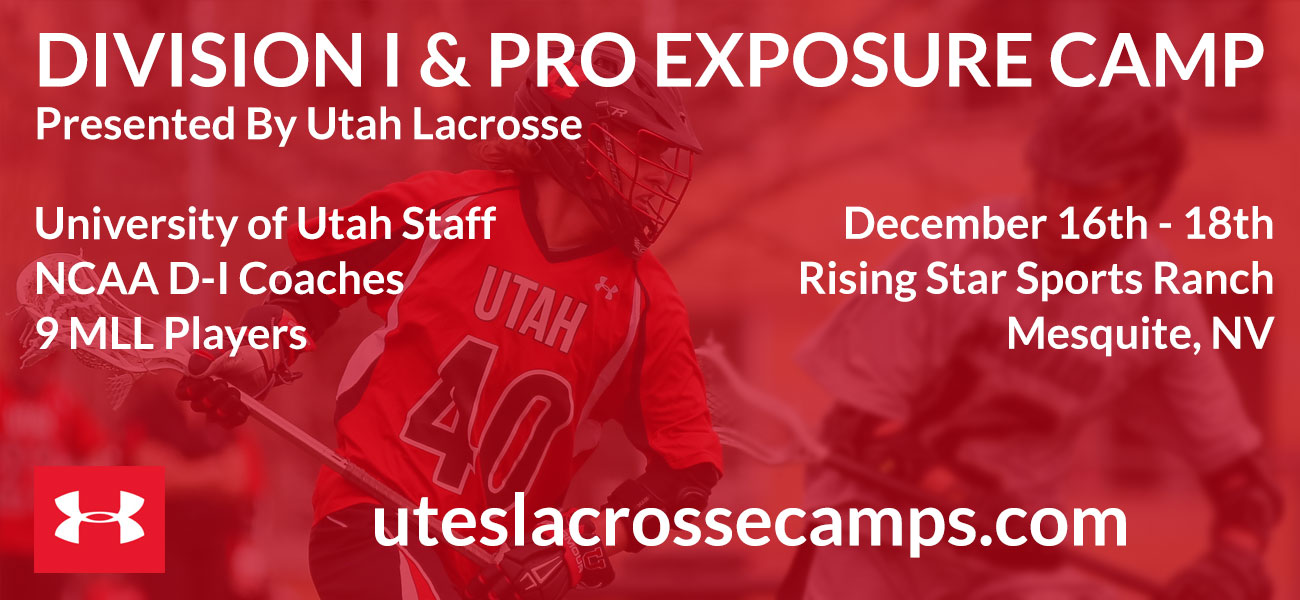 The University of Utah Men's Lacrosse Division I & Pro Exposure Camp will be the premier destination in the country for lacrosse players looking to take their game to the next level. The camp will feature top Division I Coaches to teach, coach and look for future talent for their rosters along with Major League Lacrosse players.
"This will truly be one of a kind opportunity for young players and high school players to learn from some of the best coaches and players in the world at a truly unique setting," said Utah Head Coach Brian Holman. "Great coaches, great players, great venue, great weather, great fun! What more could you ask for."
Coaches will emphasize key components for lacrosse excellence which include the spiritual, mental, physical, and tactical parts of the game. Players will learn the pillars of Utah Lacrosse while competing hard, fast, smart, and together. And most importantly, players will have fun!
The camp will be led by Holman along with assistant coaches Marcus Holman, Adam Ghitelman and Will Manny.
In addition to the Utah staff, coaches several NCAA D-I schools from across the country will be present and active in camp instruction.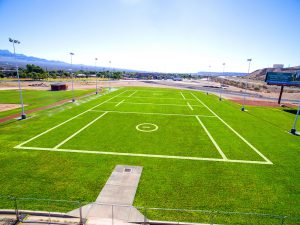 Joining Marcus Holman (UNC/Ohio), Ghitelman (Virginia/Atlanta) and Manny (UMASS/Boston) will be fellow MLL stars Joe Nardella (Rutgers/Boston), Davey Emala (UNC/Boston), Kyle Hartzell (Salisbury/New York), Scott Ratliff (Loyola/Atlanta), Scott Rodgers (Notre Dame/Ohio), Joey Sankey (UNC/Charlotte), Max Schmidt (Maryland/Denver), Tom Schreiber (Princeton/Ohio) and Drew Snider (Maryland/Denver).
"Our combination of All-Star MLL players with coaching pedigrees, Division I assistants, and a world class facility will be unparalleled in terms of a lacrosse camp experience," said Utah Assistant Coach Marcus Holman. "We will impact these campers not only on the field in terms of growing their lacrosse IQ, but even more so through lessons of leadership and how to compete at the next level. Hopefully they leave with a better understanding of what it means to be a great teammate and person."
The camp will be at the Rising Star Ranch in Mesquite, Nevada. The resort features hotel, dining and recreation experiences as well as several turf and grass fields.
Camp will begin on Friday, December 16th and go until Sunday, December 18th. There are three cost options: Commuter ($460), Bunk Room ($515) and Double Queen Room ($565).
For more information and details, please visit www.uteslacrossecamps.com – Register today to secure your spot for this unique opportunity.