2017 Regular Season Schedule Announced
After an eventful summer, the University of Utah Men's Lacrosse team has lined up a 16 game schedule for the 2017 season. The schedule features five RMLC conference foes, three SLC, three WCLL, two PNCLL and LSA and NCAA D-II opponents.
"We are so excited about the challenge that this schedule brings us, and it starts right out of the gate with the defending National Champs we are honored to be able to have scheduled this game," said Utah Head Coach Brian Holman.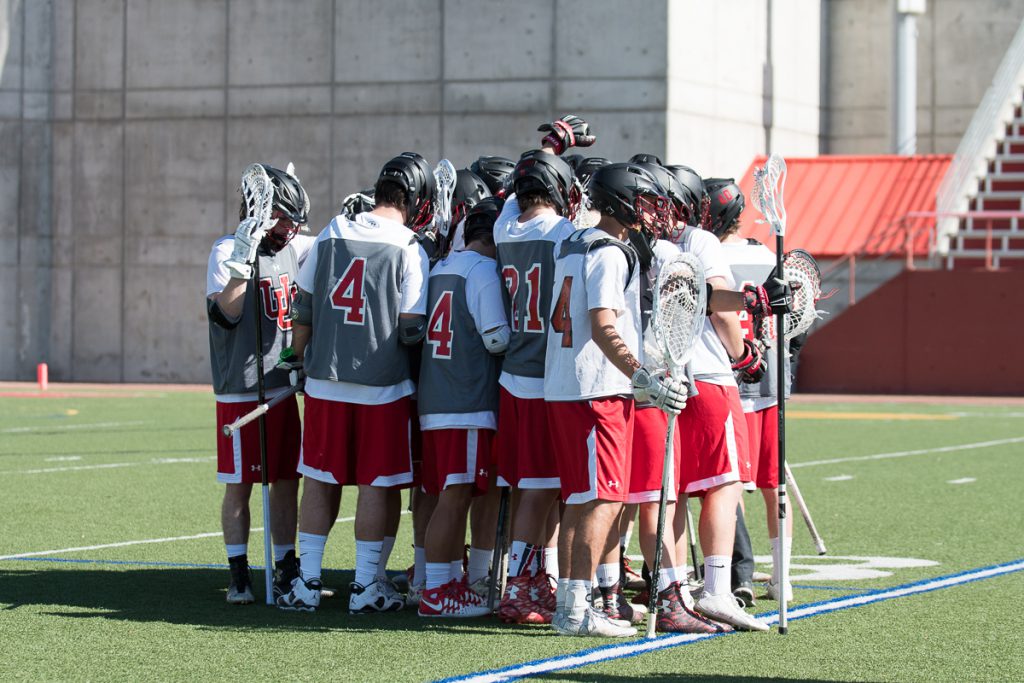 The Utes will waste no time getting their feet wet as they face the 2016 MCLA National Champion Chapman in the first game of the season in Orange, CA on February 16. The Utes will remain in Southern California to compete in the tenth annual Pac-12 Lacrosse Shootout at UCLA against an opponent to be determined on February 18. On the road home, UNLV will host the Utes on February 20 to complete the first road trip of the season.
In the much anticipated home opener, the Utes will give Utah lacrosse fans a glimpse of what is in store as they welcome Pac-12 foe Arizona State on March 10. Days later, the team will head to the Bay Area to take on Cal (March 13) and Stanford (March 15) to test its mettle against two perennially ranked teams. The Utes will play its fourth game in nine days when they host Simon Fraser on March 19.
"The middle of our schedule presents a unique challenge in playing 4 games in 9 day stretch that will really test our depth and mental fortitude with preparation and execution," said Holman.
The middle of the schedule is broken up with a scrimmage against neighbor Westminster (NCAA D-II) on March 24. Just 1.8 miles separate the schools with several players having been teammates with one another on high school or club teams.
After a midweek game hosting Nevada on March 25, the Utes will head north to take on rival Utah State in its first RMLC match-up on March 30. Utah will return to Salt Lake City to host Boise State (April 1) which will be the first of five games at home. RMLC opponents Colorado (April 6), Colorado State (April 8) and Utah Valley (April 11) will take on the Utes in Salt Lake City in a 5-day stretch. The home stand will be capped with a game against Texas on April 15.
Utah will then head south to take on rival BYU in Provo, UT to end the regular season on April 22.
"The last leg truly is the most important due to the conference schedule for the team to achieve its goals we must find a way to be successful here," said Holman.
The top four teams in the RMLC will compete in Boulder, CO for the RMLC Championship on April 28 & 29. The MCLA National Championships powered by Under Armour will be held in Southern California beginning on May 8.
Be sure to follow us on Facebook, Twitter, and Instagram for news, highlights and more.
For the complete schedule with game times, locations and media links, please visit our schedule page.