Utah Hosts Nevada on Thursday
The Utah Men's Lacrosse team will host the Nevada Wolf Pack this Thursday at the McCarthey Track & Field Complex at 7pm MT.
"We are looking forward to our next challenge with Nevada coming to town, our guys have had a good week of preparation and now we get to see if we can execute those details on the game field," said Utah Head Coach Brian Holman.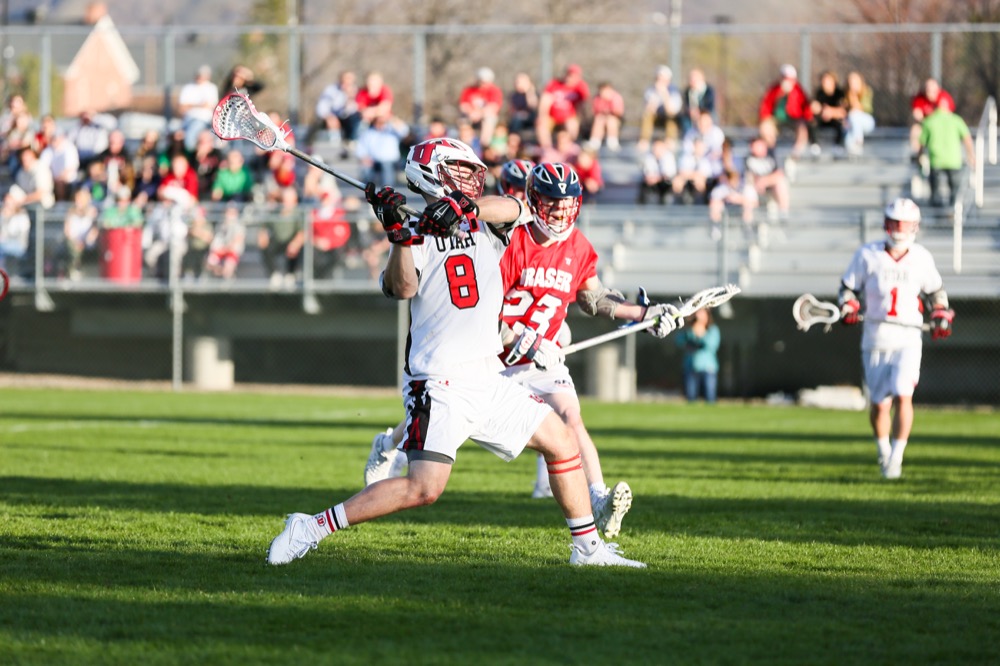 The No. 11 ranked Utes (5-2) are coming off a 21-9 victory over Simon Fraser on Friday. Nevada (1-6) enters the game after a 16-8 loss to Dominican on Saturday. Nevada is led by the Christoff twins, Keenan and Tanner, who have 16G/9A and 13G/6A respectively. Senior attackman Alec Ledbetter comes in with 8 goals and 9 assists on the season.
Utah attackman Josh Stout, who is coming off an 8 point game against Simon Fraser, currently leads the team in goals (20) and overall points (24). Fellow attackman Aaron Fjeldsted has 14 goals and 9 assists while midfielder Jake Stout has 12 goals and 3 assists. Midfielders Ian Elson (10G/2A) and Gus Colonna (10G/1A) round out the top 5 for the Utes. The Utah defense has held its last two opponents to an average of 7.5 goals and will hope to shut down the Wolf Pack attack with goalie Quinton Swinney (10.4 saves per game) leading the charge. FOS Noah Hill had his best game for the Utes against Simon Fraser and will look to build on that performance. LSM Seth Neeleman continues to control the mid-line while leading the team with 25 groundballs.
The game will not be streamed due to poor internet connection at the field. A map to the field and parking information can be found on our Gameday page. Also be sure to follow our social media channels, Twitter, Instagram and Facebook, for complete coverage.
Updated 3/23 @ 8:32AM with new field information and updated streaming information.