Utes Add Face-off Coach Tim McDermott to Staff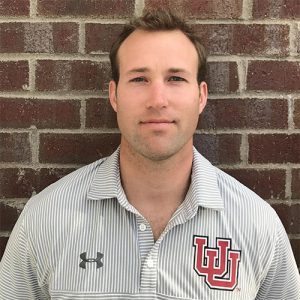 The University of Utah Men's Lacrosse team announced Monday the hiring of Tim McDermott. McDermott will work specifically with the face-off specialists but will also lend a hand all over the field.
"We are so fortunate to have someone of Tim's caliber right here in our back yard," said Head Coach Brian Holman. "Not only is he very good at his craft and being able to teach it, but he is also a really good person. He fits the mold of the type of coach we want our young men to be around. He's hard working, passionate, caring, and a very good teacher."
McDermott played for Geneseo (D-III) for three seasons where was a two-time All-American and led the NCAA in face-off win percentage in the 2006 season. After graduating with a Business Administration degree, McDermott transferred to Loyola where he played in 12 games, winning 109 face-offs for a 0.586% win percentage at X, all while earning an MBA.
McDermott also spent two years as a volunteer assistant at the University of Virginia under Dom Starsia, helping the face-off specialists and goalies.
"​I​'m grateful for the opportunity to join Coach Holman and his staff," said McDermott. "It's an inspiring group of players and coaches ​who are​ dedicated to helping each other improve on and off the field​.​ We're blessed with a hard-working group of guys committed to building something special. We ask a lot of players and they respond. It's an exciting time for Utah lacrosse and I'm honor to be a part of it."
McDermott came to Utah this winter and is currently a consultant at The Right Profile which helps MLB, NFL, and NCAA coaches build championship teams by measuring and training what's in their players' heads and hearts. Some of their clients include the New England Patriots, Kansas City Royals, Clemson Tigers, Detroit Lions, Miami Dolphins, Seattle Mariners and USC Trojans.