Recruit Profile: Attackman Reid Lanigan (Christian Brothers HS, TN)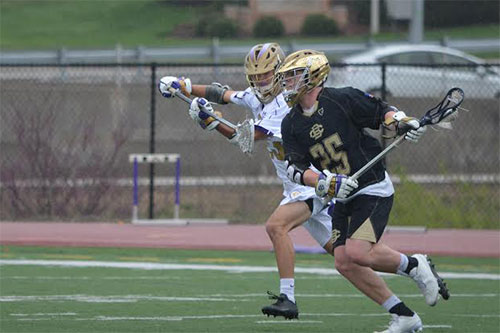 Reid Lanigan hails from Christian Brothers High School in Memphis, Tennessee. Lanigan is excited to get started with the team, coaching staff and being on campus.
"The knowledge that Coach Holman and his staff bring to the table is something that would be hard to find at any other school," said Lanigan. "Being from Memphis, I was blown away by all of the gorgeous scenery surrounding the campus. I like the size of the school, and all of the academics buildings seem to be brand new. The campus itself along with the beautiful facilities convinced me that Utah was the right place for me."
Lanigan was also interested in Stevenson, Tufts, Jacksonville, and smaller Southern schools closer to Memphis. Lanigan enjoys being outdoors, playing recreational sports like basketball and soccer, and hanging out with friends and family. Speaking of family, Reid is the youngest of 5 boys. Tony (Dad) owns a moving company while Nancy (Mom) works at Christian Brothers as the Director of Institutional Development. The oldest brother, Thomas, is in the Air Force. David works in federal law enforcement. Nash is a stock broker while Frank is a senior in college.
Lanigan played summer lacrosse with No-Excuse and True Lacrosse. In 2016, Lanigan starred on the True Lacrosse National Team that took second in the NSCLA Tournament.
In the classroom, Lanigan is a De La Salle Scholar which is reserved for the Top 10% of each class. Reid is also a member of the National Spanish Honors Society and has received First Honors every quarter of high school. Lanigan anticipates a business major from the David Eccles School of Business.