Utes Drop Season Finale to BYU
The University of Utah Men's lacrosse finished the 2017 regular season with a 14-8 loss to rival BYU on Saturday in Provo.
BYU scored the first two goals of the game but the Utes answered right back when defenseman Kendall Jackson scooped up a loose ball, found LSM Seth Neeleman on the break away who then initiated a fast-break. Neeleman dished to midfielder Cam Redmond who found attackman Aaron Fjeldsted. Fjeldsted buried it in the back of the net for the Utes first goal of the game. Three minutes later, Fjeldsted found fellow attackman Josh Stout who scored to tie the game at 2 which how the quarter would end.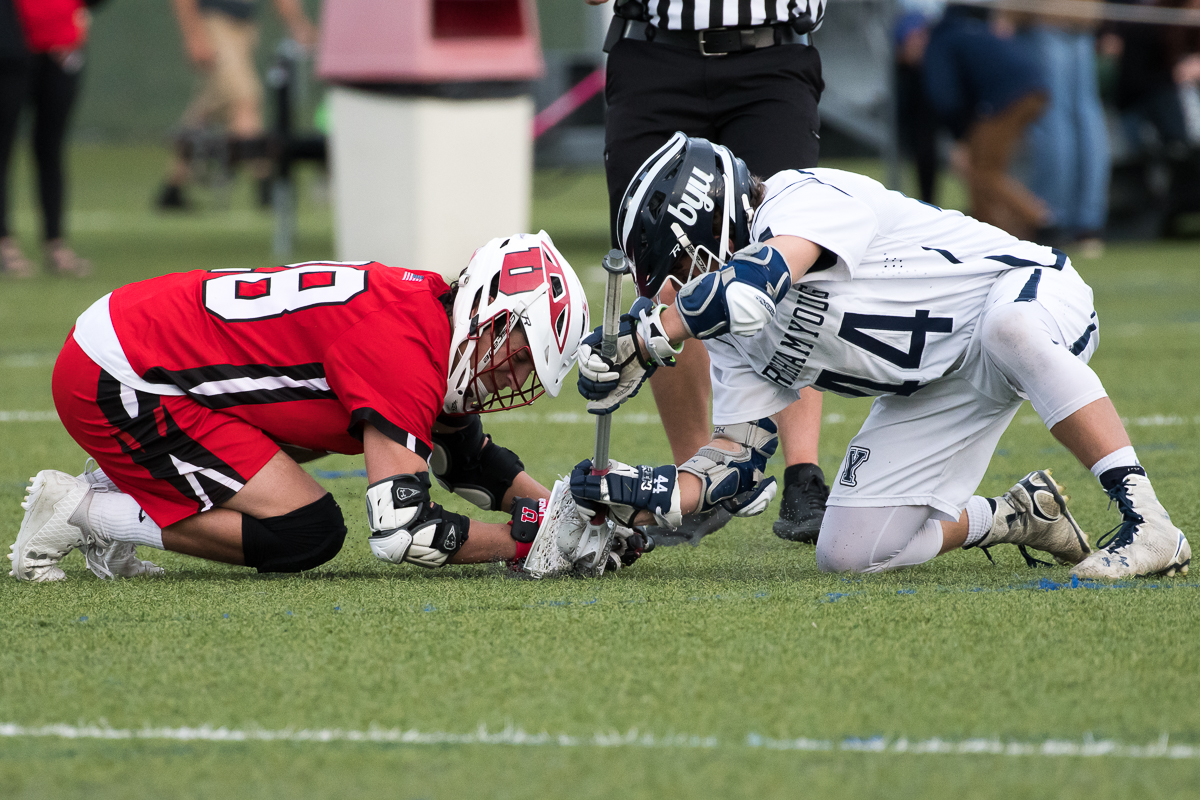 BYU opened the scoring in the second quarter on a man-up opportunity. BYU added another goal before Fjeldsted scored on a wrap around from X to make the score 4-3 in favor of the Cougars. BYU scored two more before the half ended, making the score 6-3 at the break.
Utah was held scoreless in the third quarter and the Cougars tacked on two more goals. BYU scored the first two goals of the fourth quarter to make the score 10-3 but Utah midfielder Deen Anderson answered right back after scooping up the face-off and taking it the distance for the goal. BYU scored next, but Utah once again answered on the ensuing face-off when midfielder Joey Mecham won the face-off and pushed the tempo, finding the back of the net to make the score 11-5. BYU scored three minutes later to extend its lead to 7, but Utah went on a three goal run to make the score 12-8 with 4:36 remaining in the game. Stout, midfielder CJ Andersen and Mecham tallied goals in the run. The momentum had swung in the Utes direction, but Utah was unable to capitalize. The Cougars notched two more goals late in the quarter to secure the victory.
The Utes were led by Fjeldsted who had 2 goals and 1 assist. Stout and Mecham finished with 2 goals each. Goalie Quinton Swinney had 15 saves including a clutch save as time expired in the first half.
The Utes will face the Cougars next Friday at 4pm MT in the semifinals of the Rocky Mountain Lacrosse Conference playoffs. The game will be at Kittridge Field on the University of Colorado campus. The winner will face Colorado or Colorado State in the RMLC Championship game on Saturday at 5pm MT.
Quotes
Utah Head Coach Brian Holman on what the team will do to prepare for the Cougars again:
"There are good and bad parts in everything in life and the bad part is that we got our butts kicked. The good part is that we get to play them again in a week. I think if we tighten up a few things we'll be okay. Credit goes to the them though, they are a great lacrosse team. They've been king of the hill here forever and we're still climbing the mountain. That's our mentality. I am proud of the team tonight and we'll continue to battle. That's part of our program."