Utes Eliminated from RMLC Playoffs
The University of Utah Men's lacrosse team lost to BYU on Friday, 10-4, in the Rocky Mountain Lacrosse Conference semifinals in Boulder, Colorado.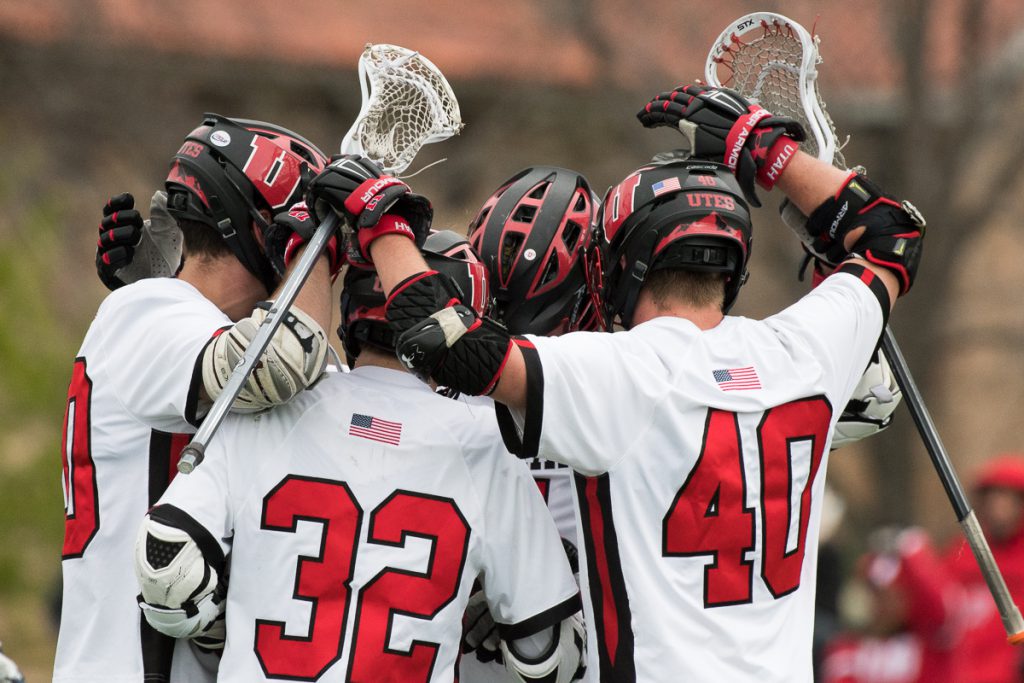 The No. 4 seeded, No. 6 ranked Cougars jumped out to a 4-0 lead in the first quarter. Attackman Cam Redmond scored the Utes (No. 1 seeded, No. 9 ranked) first goal at the 10:32 mark in the second quarter, making the score 4-1. BYU regained its 4 goal lead three and a half minutes later. Late in the half, BYU threw the ball out of bounds on a clear. Attackman Aaron Fjeldsted picked up the ball on a quick restart and found Redmond who had a step down shot that bounced in.
Each team scored one goal in the third quarter. Midfielder Gus Colonna scored the goal for the Utes on an alley dodge that found the far pipe. BYU scored early in the fourth before Redmond scored on a wrap around from X to give the Utes hope for a comeback. The Cougars scored three goals midway through the quarter to put the game out of reach, taking home a 10-4 win.
Redmond led the team with 3 goals. Goalie Quinton Swinney had 18 saves.
The Utes will hope for an at-large bid to make it to the MCLA National Tournament in May. The Utes have only been to the National Tournament once (2005).
Quotes
Utah Head Coach Brian Holman on what he told the team after the game:
"I thought we played really, really hard but we didn't play smart. We continue to make the same mistakes so in order or us to continue to build as a program we're going to have to combine the mental and physical aspects of it. I thought that was the biggest difference in the last two games. We made too many mental errors and there isn't a big margin of error when we're up against great teams."
Utah Head Coach Brian Holman on what he was most proud of today:
"Same thing I always tell them. 98% of this season these kids have given us everything the have physically and invested into the team and into the game. That's half the battle and they did that again today."