Utes Down Wolverines, Claim No. 1 Seed in RMLC Tournament
The University of Utah Men's lacrosse team scored early and often en route to a 12-5 victory over Rocky Mountain Lacrosse Conference foe Utah Valley on Tuesday in Salt Lake City. With the victory, the Utes won the RMLC regular season title which is rewarded with the No. 1 seed in the RMLC Tournament at the end of the month.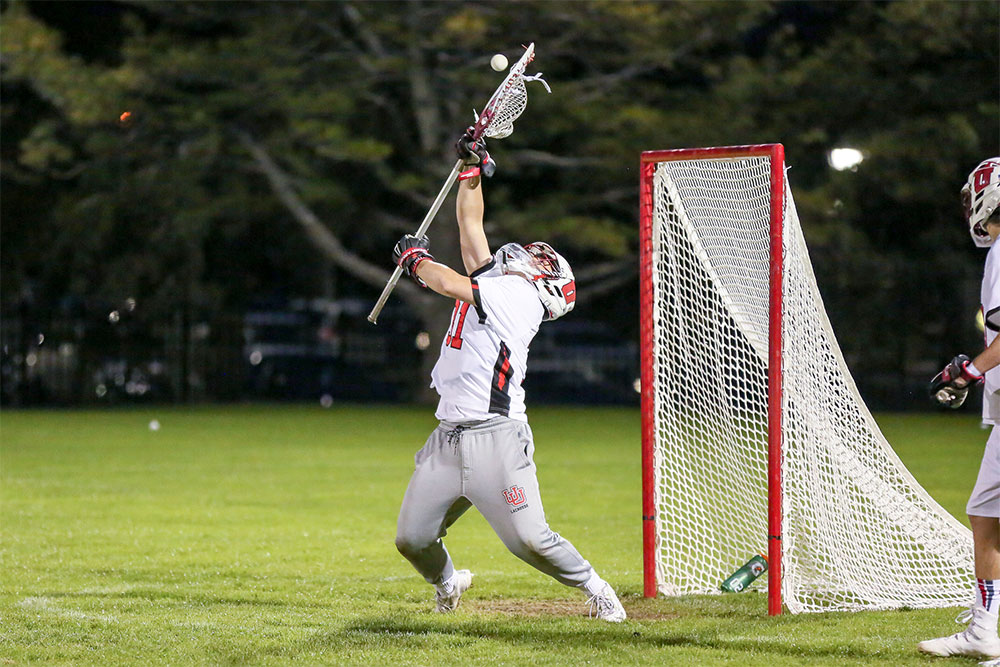 Utah (10-3, 4-0) dominated the first quarter to quickly put the game out of reach from the beginning. Attackman Aaron Fjeldsted used great off ball movement to find space in the middle of the field, caught a feed from midfielder Ian Elson and then quickly shot to the far pipe just past the UVU goalie to open the scoring. Attackman Alek Kirschner found the score sheet three minutes later when he scooped up a groundball in the middle of the field then shot low on the doorstep for the goal. Attackman Josh Stout, midfielder Cam Redmond and Elson added to the score, closing out the quarter with a 5-0 lead for Utah.
Stout and Redmond both scored for Utah before the Wolverines scored two straight goals to make the score 7-2 at halftime. The second half began the same way as the first half for Utah as the Utes tallied a four-goal run. Midfielder Gus Colonna began the run with a time and room laser at the 13:41 mark in the third quarter. Fjeldsted, Elson and Fjeldsted again scored for the Utes, making the score 11-2 late in the third quarter. The Wolverines continued to push which led to the next two goals of the game. A late goal by Elson in the fourth quarter followed by a UVU goal gave the Utes a 12-5 victory.
Utah was led by Stout who tallied 2 goals and 4 assists. Fjeldsted had 3 goals and 2 assists while Elson had 3 goals and 1 assist. Goalie Quinton Swinney, who continued to play well in cage for the Utes, notched 11 saves. Goalie Max Holmes earned his first stat of the season with a save late in the game. Holmes saw his first action of the season after recently recovering from a thumb injury.
The Utes will face Texas on Thursday at Ute Soccer Field. The game will begin at 7pm.
Quotes
Head Coach Brian Holman on how it feels to be the No. 1 seed in the RMLC Tournament:
"It is an honor for us to be in first right now. I am happy for the kids and the staff. We have so much respect for all the coaches, teams, and history of our league, but we all know we have so much more ahead of us."
Head Coach Brian Holman on who stood out:
"I thought Q [Quinton Swinney] was awesome and I thought Cam [Redmond] did a wonderful job as well. He does so much for us but I was most proud of our last minute penalty kill group. They know they are and they were fantastic."