Utah Improves to 2-0 with 16-5 Win Over Arizona
The University of Utah Men's lacrosse team improved to 2-0 on Saturday with a 16-5 victory over the Arizona Wildcats at the Pac-12 Shootout at UCLA.
"I think we took the next step forward," said Utah Head Coach Brian Holman. "We talked about it after Cal Poly and we did a lot of good things in that game, so today we shot the ball a little better and we had better ball movement. We evolved today."
Attackman Josh Stout opened the scoring when he wrapped around from X and pinged the far bottom corner to give Utah a 1-0 lead. Midfielder Jake Nutter scored next for the Utes when he caught a pass off a quick restart and took it the distance, giving the Utes a 2-0 lead. The Wildcats scored next but the Utes answered right back with goals by Bo Powell, a man-up goal by Stout and JoJo Olivas to close out the first quarter with a 5-1 lead.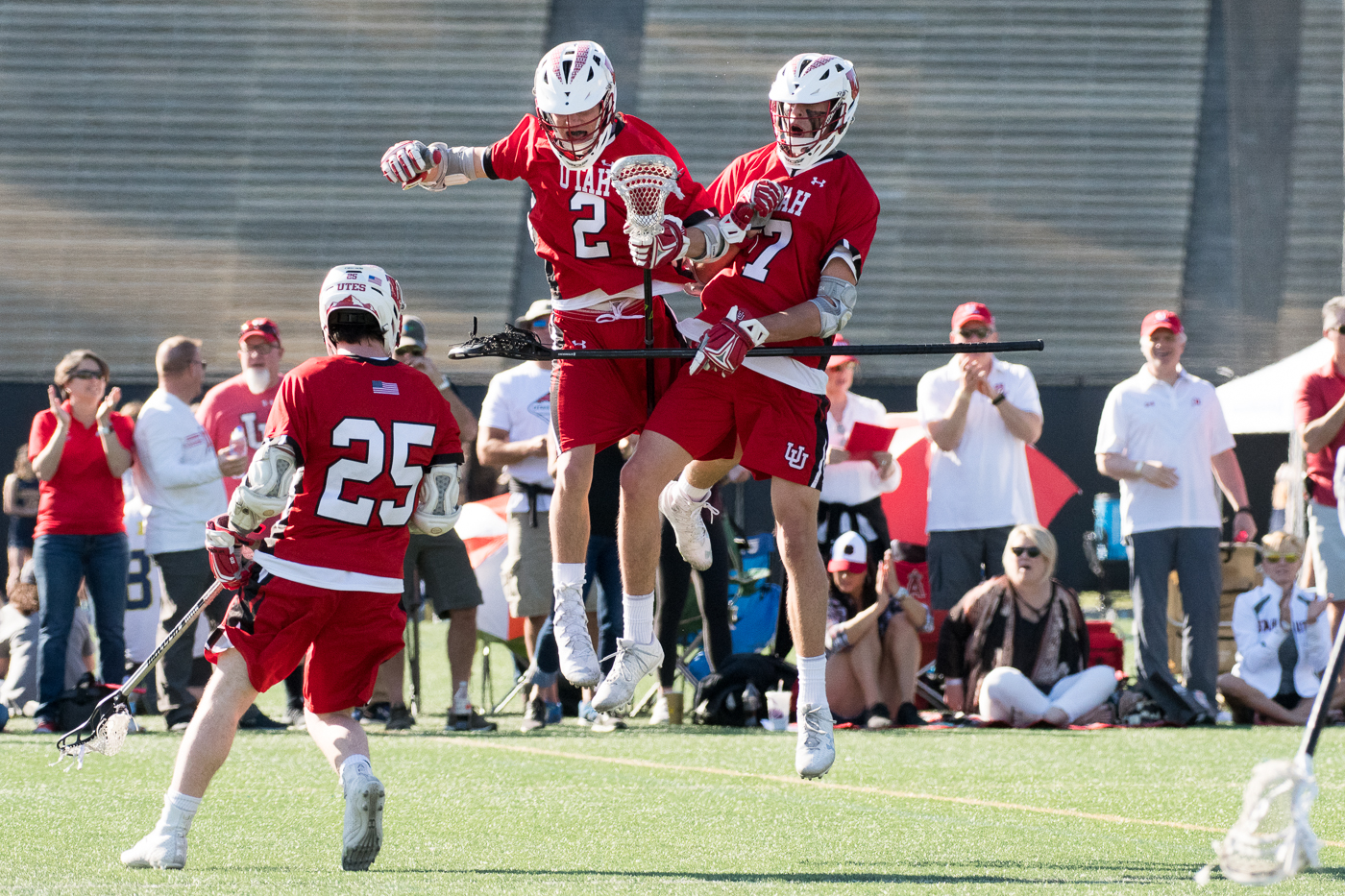 Stout began the second quarter the same way he did the first, with a great goal on a feed from Liam Cavanaugh-Fernandez. After an Arizona goal, midfielder Aaron Fjeldsted scored next for the Utes on an outside shot that sneaked past the goalie. Midfielder Jake Stout extended the Utes lead to six, making the score 8-2. Fjeldsted tallied a man-up goal when he scooped up a loose ball in front of the crease and scored, giving the Utes a 9-2 lead heading into the break.
The second half began with a face-off win by Michael Abizaid and a quick feed to Josh Stout who buried it in the back of the net. The Utah defense continued to be a stonewall, allowing only one goal in the third quarter. Utah had four goals in the third: Jake Stout, Gus Colonna, Luke Graney and Quinault Mackey. Graney and Grayson Goodyear would tally goals in the fourth to make the final score 16-5.
"The defense played great," said Holman. "It's a strong unit and Daniel [Costa] has been steady and is making the saves he needs to which makes our defense better. Our objective today was to get more guys on the field today and I think we did that."
The Utah face-off crew of Abizaid, Collin Leigh and Jacob Chang won 22 of 25 face-offs. Costa registered 4 saves while Zach Johns had 5. Josh Stout led the team with 4 goals. Graney had 2 goals and assist. Olivas, Powell, Colonna, Nutter, Goodyear, Ian Elson, and Fjeldsted each had one goal.
The Utes will take on No. 3 Cal on Sunday in the final game of a three-game road trip.