Assistant Coach Marcus Holman
Episode 3 of the Utah Lacrosse Podcast features assistant coach Marcus Holman. We dive into the upcoming games, the current team, coaching with best friends and father, Team USA and more.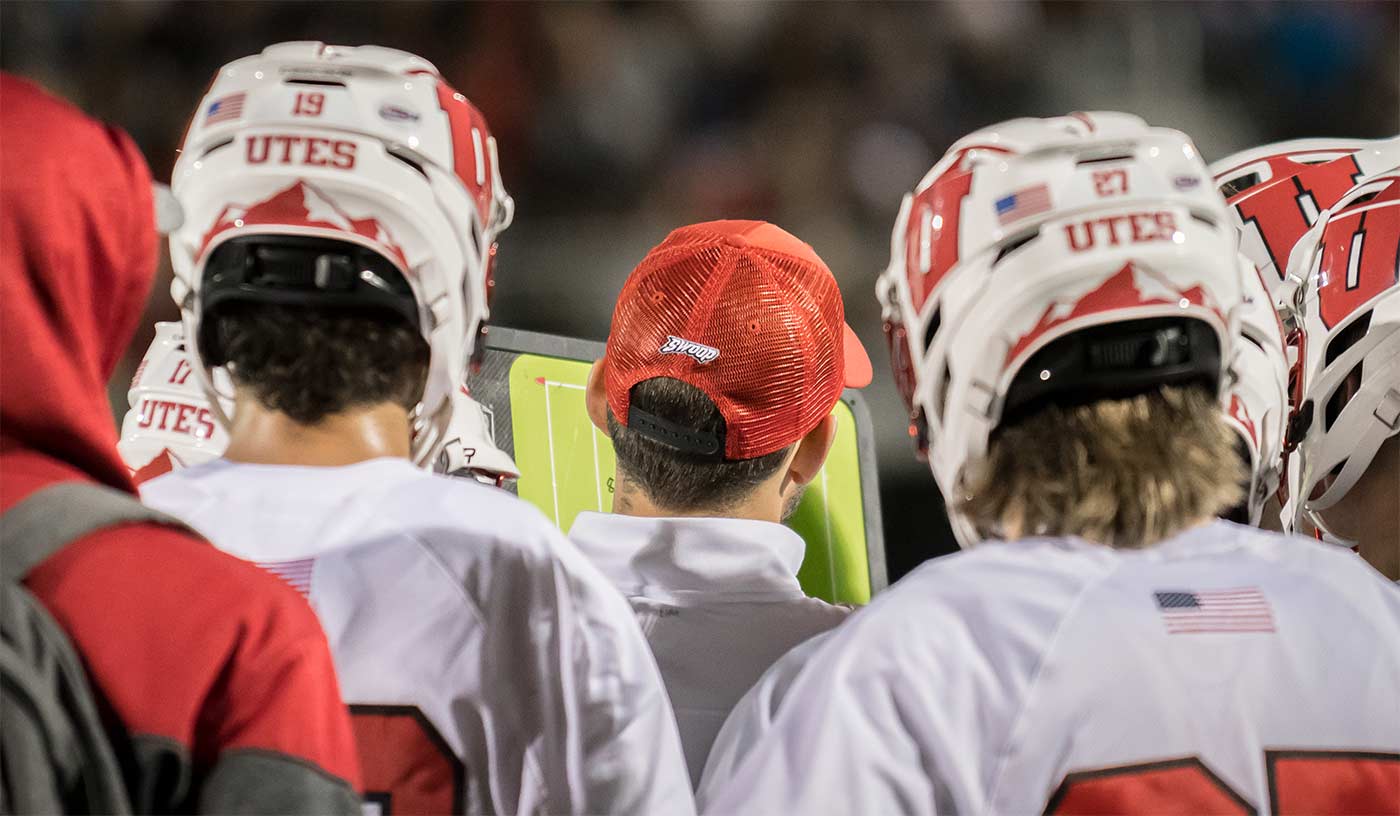 The picture I chose for this episode is one of my favorites from last year. It shows Marcus with a board drawing up a play for the offense. I like how all the attention is focused right towards the middle, right towards Marcus. I think it's a good example of the respect the players have for Coach Holman. When Marcus speaks, everyone listens. Also of note, Marcus is always the first to get a touch before practice and the last to get a touch after practice.
Hope you enjoy the show.
— Tim Haslam, Utah Men's Lacrosse SID
Time Stamps
1:43 – Coach Holman
2:10 – Game week/pre-season
4:20 – Returning offensive players
7:00 – The #1 Jersey
8:55 – Offensive strategy with Coach Manny
11:25 – Living with Coach Manny and Coach Ghitelman
12:50 – Coaching with Dad
13:50 – Becoming a head coach one day
17:00 – Origin story
21:00 – Committing to North Carolina
23:55 – What to look for in a potential Ute
25:55 – Greatest lacrosse accomplishment
29:15 – A typical MLL weekend & pre-game routine
35:55 – Team USA tryouts
38:45 – Key to growth of lacrosse in the West
42:15 – Favorite pillar
46:20 – Rapid Fire Questions
Questions/Comments/Feedback is always welcome: tim@uteslacrosse.com or on social media (Twitter, Facebook, Instagram)
Podcast: Play in new window | Download
Subscribe: Apple Podcasts |