Oregon, Washington Coming to Town
After hosting Boise State last Saturday, the No. 1 University of Utah Men's lacrosse team will host two more Pacific Northwest teams as Oregon and Washington come to town this week.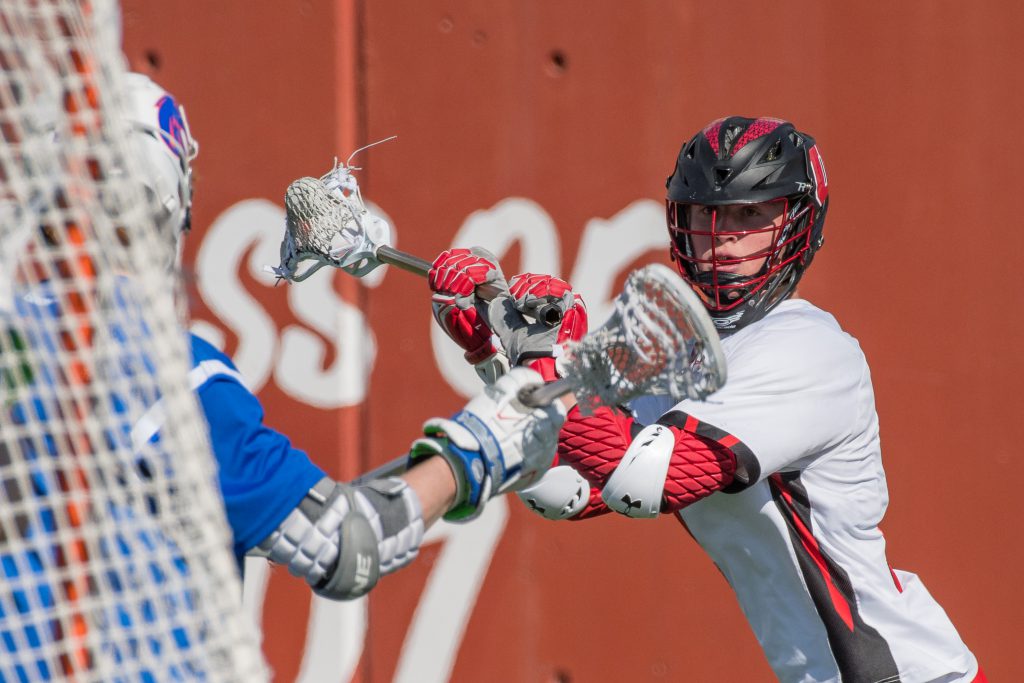 On Thursday, Utah (6-0) will face Oregon (3-2, 0-1 PNCLL) who is coming off a 13-4 win over Colorado State on March 2. The last game between the schools was in 2014 when Oregon downed the Utes, 16-7. Senior attackman Cade Bailey leads the Ducks with 12 goals and 5 assists. The game will be played at Judge Memorial High School in Salt Lake City and will begin at 7:30pm. Season ticket holders and Founders can use Bonus Ticket A as an additional ticket for this game.

On Saturday, the Utes will take on Washington (4-1, 1-0 PNCLL) who beat Dominican (CA) on March 9, 12-7. The Huskies are familiar foes for the Utes who won the last meeting in 2017, 18-10. The Huskies are led by Freshman midfielder Cameron Lewis who had 3 goals and 10 assists on the year. Aidan Mager and Drew Boyd each have 12 points for the Huskies. The game will begin at 4pm and is the second game of a doubleheader. At 1:00pm, No. 1 Juan Diego will take on No. 2 Park City in a marquee high school match-up. Both games will be at Judge Memorial High School.
"What a great opportunity we have this week to take another step forward," said Utah head coach Brian Holman. "We have two quality opponents from the Pac-12 and 2 games in 3 days. As a staff and team these are challenges that you embrace."
The Utes are led by Sophomore attackman Josh Stout who has 27 goals and 6 assists on the year. Freshman attackmen Joseph Olivas (10G/4A), Quinault Mackey (10G/4A), and Bo Powell (8G/6A) each have 14 points for the Utes. Junior Jake Stout leads the midfielders with 7 goals and 4 assists. Twenty-six players have a least 1 point for the Utes this season. The Utah face-off crew of Michael Abizaid, Collin Leigh, and Jacob Chang are winning 61% of face-offs with Abizaid leading the way at 67%. The Ute defense is giving up just 4.3 goals per game and is anchored by goalie Daniel Costa (41S, 70%).
Follow The Action
You can follow all the action on social media (Twitter, Instagram, Facebook) or the live stream found on our Gameday page: uteslacrosse.com/gameday A map to Judge Memorial can be also be found on the Gameday page. Individual game ticket information can be found on our Tickets page.