Junior Midfielder & Captain Aaron Fjeldsted
Episode 6 of the Utah Lacrosse Podcast features junior midfielder and captain, Aaron Fjeldsted. Aaron and I talk about the current team, being a captain, lacrosse in the West, being a Utah Lacrosse player and more.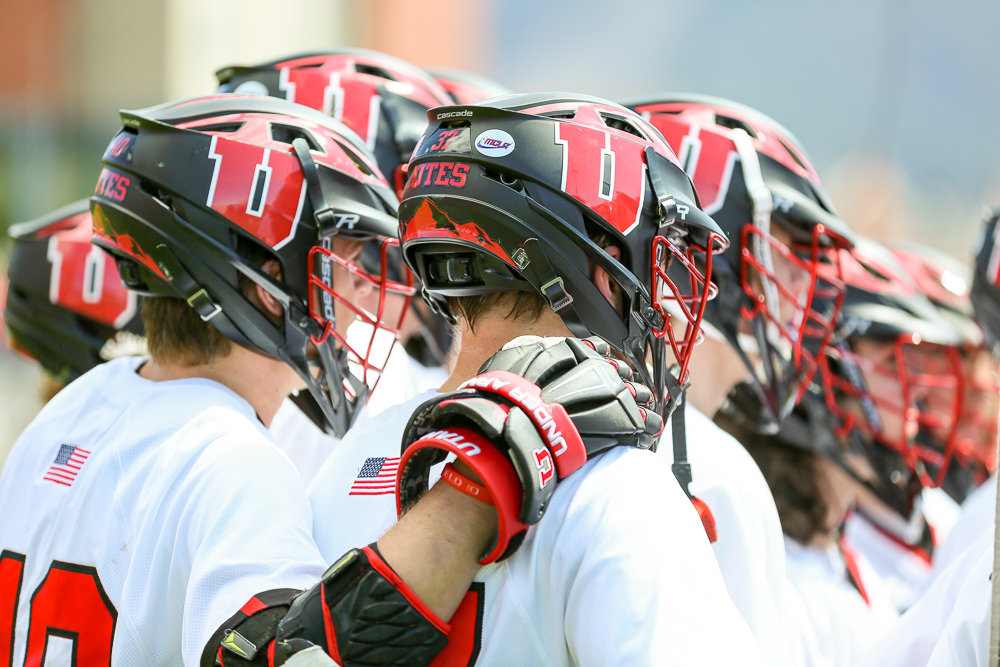 On the left is Aaron and on the right is Jake Stout. These two have been inseparable from a young age and have played hundreds of games together. It only makes sense that Aaron has his arm rested on Jakes shoulder. That is just how Aaron is, no matter who it is. He's always smiling, always willing to listen, and always lending a helping hand on and off the field.
Hope you enjoy the show.
— Tim Haslam, Utah Men's Lacrosse SID
Time Stamps
0:11 – Intro/Interviews with Coach Holman
6:10 – Aaron Fjeldsted
6:50 – Texas Trip Recap
8:15 – Boise State game on Saturday
9:30 – Team Mentality
10:15 – What it is like being a captain
12:40 – Playing for current coaching staff
15:00 – Typical week for a Utah Lacrosse player & juggling school, family and lacrosse.
17:20 – Origin Story
22:45 – Greatest Lacrosse Accomplishment
23:40 – Favorite Pillar
26:05 – Wearing the #40
27:50 – Advice for younger players
31:33 – Rapid Fire Questions
Follow Aaron on Instagram: @djfjellyfjel
Questions/Comments/Feedback is always welcome: tim@uteslacrosse.com or on social media (Twitter, Facebook, Instagram)
Podcast: Play in new window | Download
Subscribe: Apple Podcasts |