Sophomore Defenseman & Captain Seth Neeleman
Episode 7 of the Utah Lacrosse Podcast features sophomore defenseman and captain, Seth Neeleman. Seth and I talk about balancing life, school, and lacrosse, the current team, being a captain, lacrosse in the West, and more!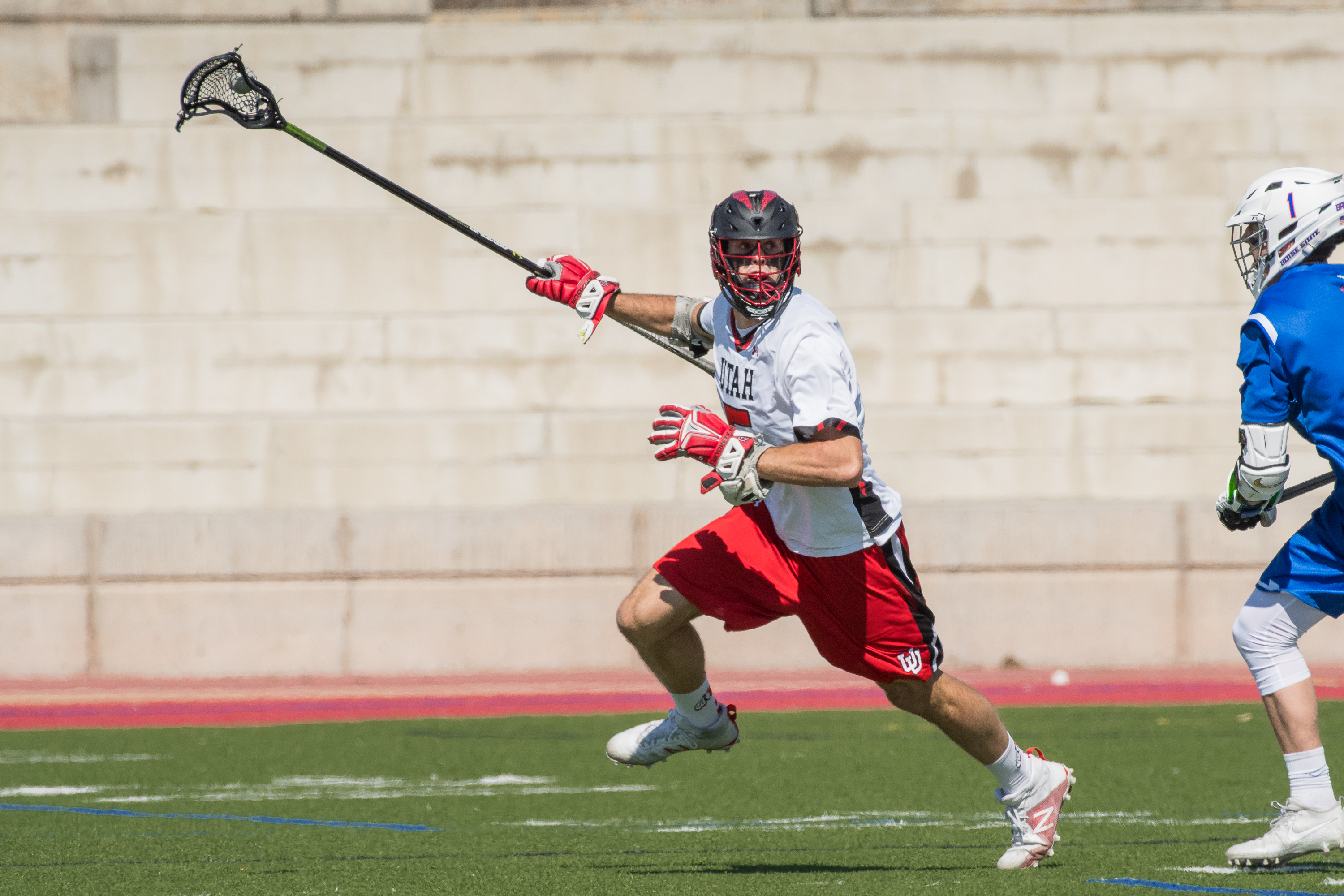 This picture comes from the Boise State game last Saturday. This is proof that Seth is a groundball machine. He's constantly running all over the field, taking the ball away, scooping up loose balls and is very effective in the clear. He's a captain because he cares. He cares about his teammates, he cares about his academics and he cares about his family.
Hope you enjoy the show.
— Tim Haslam, Utah Men's Lacrosse SID
Time Stamps
0:11 – Intro/Interviews with Coach Holman
3:20 – Seth Neeleman
4:00 – Balancing family, lacrosse, and school.
5:30 – Typical day-to-day schedule for a Utah Lacrosse player
8:00 – Utah Film Sessions
10:15 – Boise State Review
11:15 – Oregon/Washington Preview
13:00 – Transition from LSM to Close D
16:00 – What it is like being a captain
21:25 – Origin Story
24:25 – Recruitment
26:00 – Route to Utah
29:00 – Greatest Lacrosse Accomplishment
30:45 – Lacrosse in the West
33:35 – Favorite Pillar
35:20 – Rapid Fire Questions
Follow Seth on Instagram: @sneeleman
Questions/Comments/Feedback is always welcome: tim@uteslacrosse.com or on social media (Twitter, Facebook, Instagram)
Podcast: Play in new window | Download
Subscribe: Apple Podcasts |