MCLA Guru Jac Coyne
Episode 8 of the Utah Lacrosse Podcast features the Jac Coyne who is the Director of External Affairs for the Men's Collegiate Lacrosse Association (MCLA). Coyne is in his third year in that role, where he is tasked with publicizing the association and helping to run much of its day-to-day operations. Coyne, a native of Wellesley, Mass., worked for US Lacrosse for 15 years as a writer for Lacrosse Magazine and an editor of its website. Prior to that he was a newspaper reporter and sports information director. He, his wife Kimberly and five children reside in La Crosse, Wis.
Coyne and I met back in 2010 when my brother and I went to Denver for the 2010 MCLA National Tournament. He showed me the ropes and I couldn't be more grateful for it! We kept in touch and he helped me land a job with Lacrosse Magazine so needless to say I was thrilled when he was hired by the league.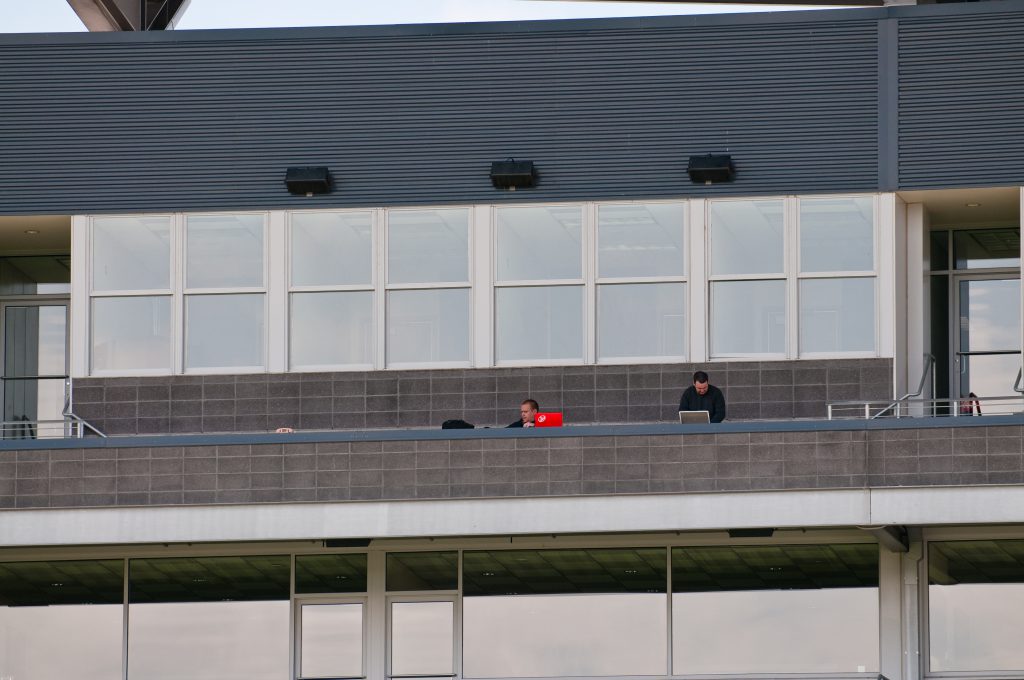 The picture above is me (on the left) and Jac (on the right) as shot from the field at Dick's Sporting Goods Park in Denver as we were typing away in the press box.
Hope you enjoy the show.
— Tim Haslam, Utah Men's Lacrosse SID
Time Stamps
0:11 – Intro/Interviews with Coach Holman
3:04 – Jac Coyne
4:09 – Living in La Crosse, Wisconsin and being a lacrosse journalist.
6:10 – Current Ute Team
8:15 – MCLA Poll/Playoff Positions
16:15 – RMLC Predictions
18:55 – Origin Story
21:25 – Working at Lacrosse Magazine
23:55 – Day to day working for the MCLA
25:25 – West coast v. East coast lacrosse
27:45 – MCLA Tournament in Salt Lake City
33:50 – MCLA Mission/Keys/Differences
52:15 – Rapid Fire Questions
Follow the MCLA on Instagram, Twitter, and Facebook.
Questions/Comments/Feedback is always welcome: tim@uteslacrosse.com or on social media (Twitter, Facebook, Instagram)
Last Podcast: Episode 007 with Seth Neeleman.
Podcast: Play in new window | Download
Subscribe: Apple Podcasts |