Utes Host Boise State on Saturday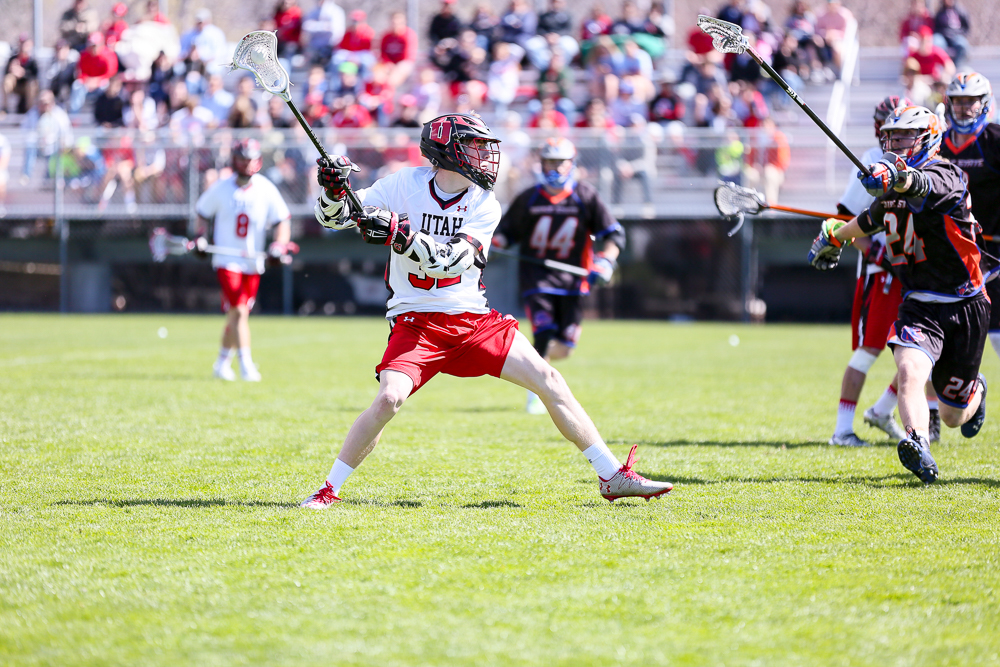 The University of Utah Men's lacrosse team opens its home slate this Saturday against the Boise State Broncos. The game will be played at Judge Memorial High School in Salt Lake City and will begin at 1pm.
No. 1 Utah (5-0) enters the game coming off a 2-0 weekend in Texas last weekend with wins against Texas and SMU. The Broncos (2-1) are coming off a 12-4 loss at the hands of Oregon State on February 25.
"I know the boys are excited to be playing at home against a well coached, tough team in Boise State," said Utah head coach Brian Holman. "We are looking to take another step forward on our journey."
Attackman
Josh Stout
currently leads the Utes in goals, assists, and points with 23, 6 and 29 respectively. Goalie
Daniel Costa
enters the game with a 0.722 save percentage and 26 total saves. The Ute defense as a whole is allowing just 4.2 goals per game. Twenty Utes have at least 2 points on the season. FOS
Michael Abizaid
is 34 of 52 from the face-off X.
The Broncos are led by Brayden Holzer who enters the game with 7 goals and 3 assists. LSM Rob Lowe has taken the majority of face-offs for the Broncos and has won 23 of 42. Goalie Carson Bungay enters the game with 37 saves and a 0.627 save percentage.
This will be the eighth meeting in the last 10 years between the teams. Utah won five of those games but Boise State has won the last two, including an 11-10 upset last season.
Follow The Action
You can follow all the action on social media (Twitter, Instagram, Facebook) or the live stream found on our Gameday page: uteslacrosse.com/gameday A map to Judge Memorial can be also be found on the Gameday page.