Perseverance Pushes Utes Past Wolverines, 15-9
The No. 2 University of Utah Men's lacrosse team pushed through adversity en route to a 15-9 win over the Utah Valley Wolverines on Saturday in Orem, Utah.
UVU scored first which is the first time the Utes have trailed this season. Despite being down, the Utes battled back and scored three straight goals. Freshman midfielder Liam Cavanaugh-Fernandez tallied his sixth goal of the season when he notched the first goal of the game for the Utes. Freshman midfielder Reid Lanigan added a goal for the Utes then Freshman midfielder Jonathan Rose found Freshman attackman Quinault Mackey who scored. UVU pulled a goal back on a man-up opportunity but that was quickly answered with Junior goalie Daniel Costa made a big save which led to Sophomore defenseman Seth Neeleman scoring on the other end. The Wolverines would score again late in the quarter, giving Utah a 4-3 lead after the first.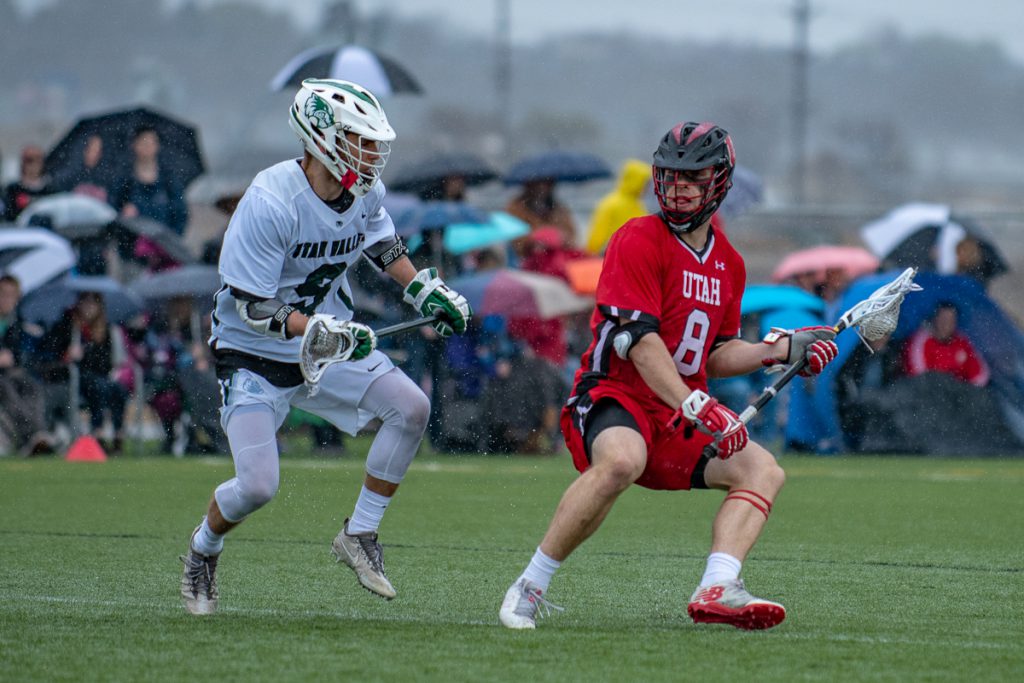 Freshman attackman Cole Watson scored for the Utes to retake a two-goal lead. Junior midfielder Jake Stout stung the back of the net from distance to give Utah a 6-3 lead midway through the quarter. Cavanaugh-Fernandez scored his second of the game before UVU answered, making the score 7-4 at the 6:20 mark. Jake Stout wasn't done as he collected a nice feed from Senior midfielder Gus Colonna and scored followed by Freshman attackman Joseph Olivas collecting a rebound and scoring, making the score 9-4 for Utah. Freshman attackman Josh Stout scored late in the quarter to give the Utes a 10-4 lead at halftime.
The third quarter was a true see-saw affair with Colonna scoring first. Every time the Utes scored, UVU would answer which was a good test of the Utes determination. Junior midfielder Aaron Fjeldsted found Cavanaugh-Fernandez for the Utes twelfth goal followed by Freshman LSM Chris Belcher getting his fifth goal of the season. Watson completed the quarter for the Utes with 2 seconds remaining on a perfectly placed shot from outside, making the score 14-7.
UVU scored two goals early in the fourth quarter but the Utes defense held strong and locked down the Wolverine attack. Josh Stout scored the last goal of the game for either team at the 7:33 mark, making the final score 15-9 for Utah.
"There's no guarantees," said Utah head coach Brian Holman. "I thought we played with a little bit of arrogance. The bottom line is that we won. There is so much for us to still learn and hats off to UVU, I thought they were well coached and very excited with their play. Hats off to them and we'll move on and get ready for the next challenge."
The Utes will head to Colorado on Thursday to face No. 24 Colorado State and No. 3 Colorado on Saturday.