Utes Beat Colorado State, Advance to RMLC Championship
The No. 1 seeded University of Utah Men's lacrosse team beat No. 4 seeded Colorado State on Friday, 14-4, in the RMLC semifinals in Orem, Utah.
The Utes opened the game on a 4-0 run with three goals by sophomore attackman Josh Stout and one by freshman attackman Joseph Olivas. Colorado State scored its only goal of the quarter at the 3:36 mark but the Utes answered with a goal by freshman attackman Cole Watson to make the score 5-1 at the end of the first quarter.
A dominate second quarter by the Utes led to a 10-1 score at halftime. The Ute defense was suffocating, with junior goalie Daniel Costa providing the anchor. The goals for Utah came from freshman midfielder Jeremy Sartin who scored his second goal of the year at the 8:57 mark. Josh Stout, senior midfielder Cam Redmond, junior midfielder Jake Stout and another by Josh Stout ended the quarter.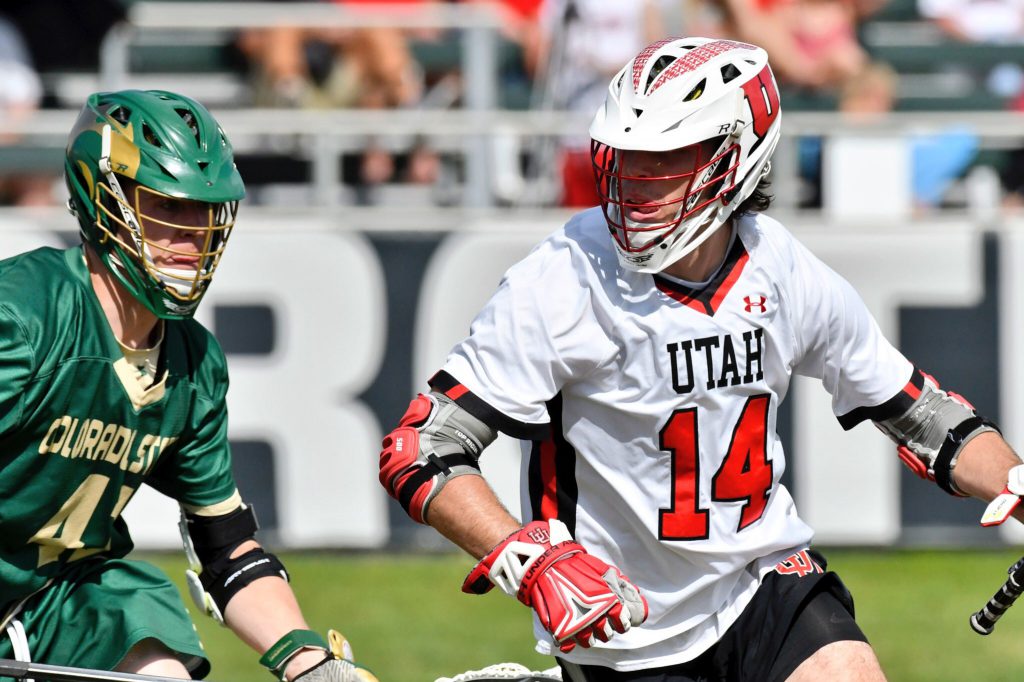 The Utes added two goals in the third quarter and once again the defense held the Rams scoreless. Sophomore midfielder Ian Elson and freshman attackman Grayson Goodyear scored the two goals for Utah.
Josh Stout and freshman midfielder Matt Fanelli scored the last two goals for the Utes midway through the fourth quarter before Colorado State added three goals late in the game, making the final score 14-4 for the Utes.
"I thought we did some really, really good things," said Utah head coach Brian Holman. "I was really happy we were able to play a boat load of guys and we put some guys in some tough situations that they hadn't been in before and they gained a lot of experience."
Josh Stout finished with 6 goals and 1 assist to lead the Utes. Eight different Utes tallied a goal in the win. Costa finished with 9 saves. The Utes face-off crew of Michael Abizaid and Collin Leigh won 14 of 22 from the X, including all six in the second quarter.
The Utes will vie for its first RMLC Championship on Saturday at 4pm against the winner of BYU v. Colorado.