To The Fans, From Coach Holman
Dear Fans,
On behalf of our staff, team, and the University, I would like to thank you all so very much for your unbelievable support throughout the year! I cannot tell you how much it meant to all of us to see our stands full of fans wearing red and white at each time we played, home or away. It makes a difference!
Three distinct memories of the year really stand out. First, at the Westminster scrimmage, when I looked across the field and saw those stands full on that beautiful day just warmed my heart. The second memory was the Washington game in the snow storm. I was fascinated by how many of you stuck with us that day, and last but certainly not least that magical night versus BYU. Your energy and passion was a driving force and to watch our players celebrate with you after every goal was something I will never forget.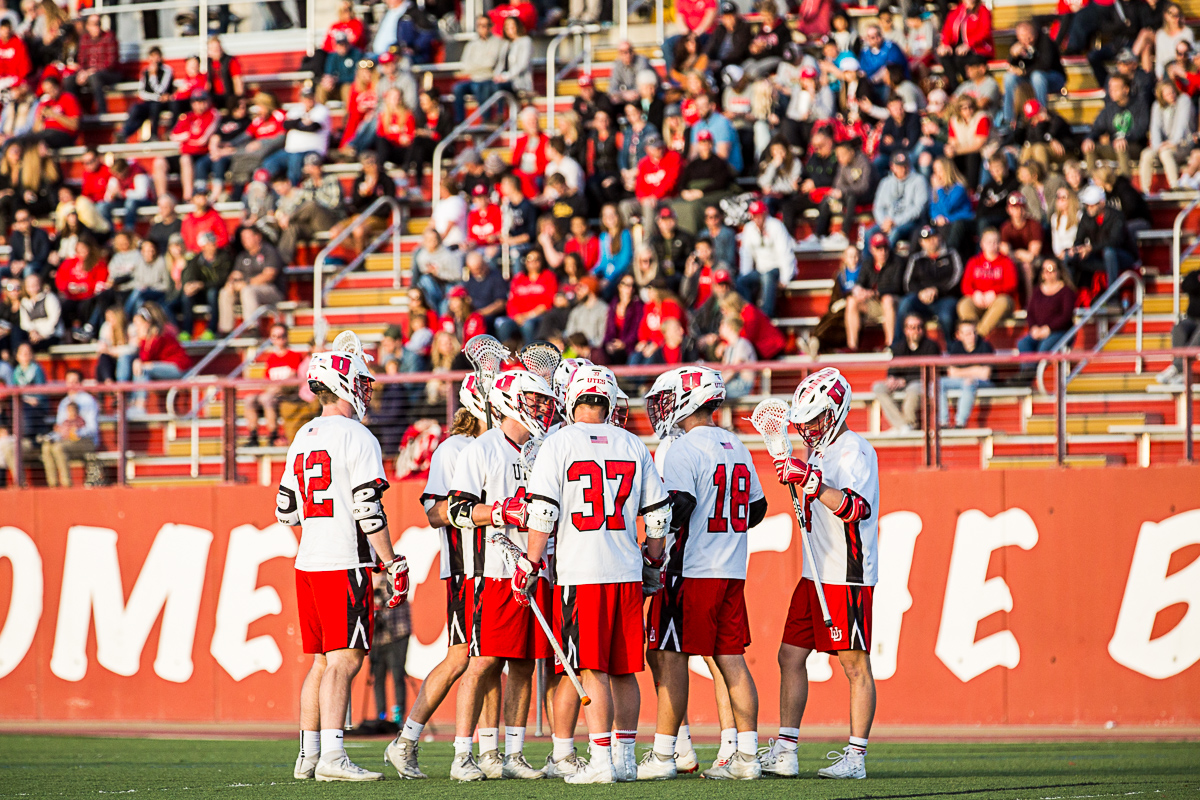 Next year we will be moving to D-I and we want to make our home the toughest to play in in all of college lacrosse. I promise you we will do our part, by playing hard, tough, disciplined, fast, fun lacrosse. I urge all of you to do your part by displaying that passion, energy, loud, brand of Utah fan loyalty and support, together we will make a great TEAM!
Again, I cannot thank you enough and please know one of our goals as a program is to make you proud! Have a wonderful summer and Go Utes!
– Brian Holman
Head Coach