Utah Falls to BYU in MCLA Quarterfinals
The No. 2 University of Utah men's lacrosse team fell to No. 7 BYU on Tuesday, 10-9, in the 2018 MCLA National Tournament quarterfinals.
BYU scored first but Utah rallied on goals by sophomore attackman Josh Stout and senior midfielder Gus Colonna. The Utes took an early two goal lead in the second quarter when Stout scored against for the Utes. Colonna added his second goal of the game at the 9:28 mark but BYU answered, making the score 4-2 midway through the quarter. Stout scored twice on identical plays to make the Utah lead 6-2 but BYU scored late in the quarter, making the halftime score 6-3.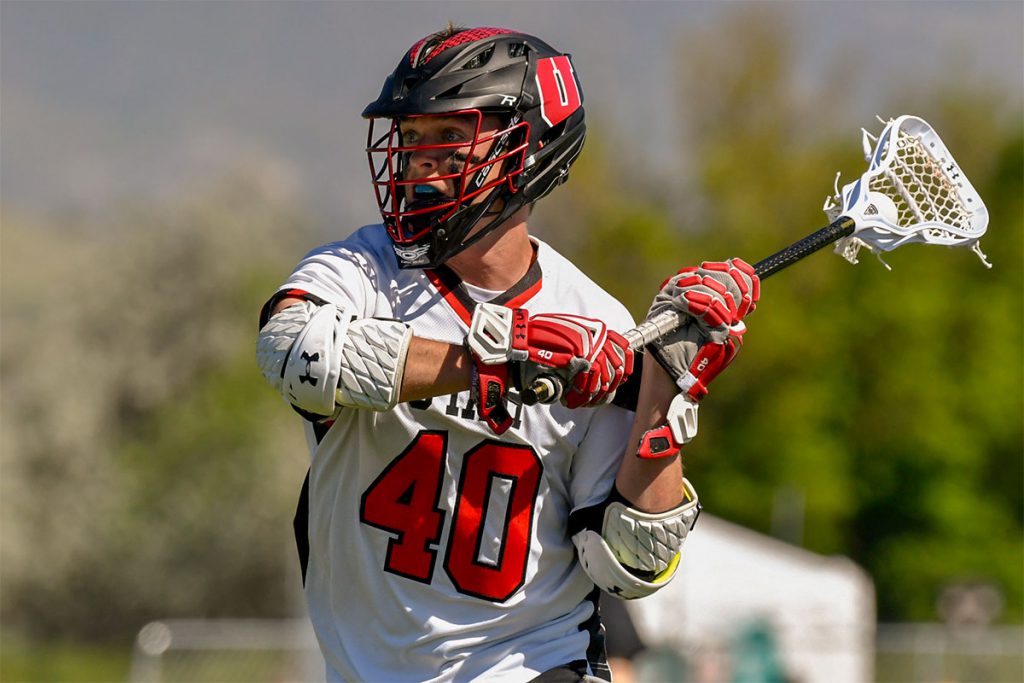 Both teams traded goals to start the second half but BYU scored two straight to make the score 7-6. The Cougars tied the game at 7 at the 9:52 mark. Freshman attackman Cole Watson muscled his way through the BYU defense to score, making the score 8-7 for Utah. The next goal for Utah came when freshman midfielder Jake Nutter scooped up an errant pass and cleared the ball, finding Stout on the wing who buried it. BYU scored at the 5:23 and 1:54 marks to tie the game. The Cougars won the ensuing face-off and possessed until finding the back of the net with 3 seconds left to capture the win.
"Tough end, but it had to end eventually," said Utah head coach Brian Holman. "At the end of the day, BYU played a heck of a lacrosse game. It was another lacrosse game and in our program, it's always more about life than lacrosse and this is a small blip on the radar.
The Utes finished the season with its best record in history, 16-1. The Utes were also first time RMLC Tournament champions and won its first MCLA Tournament game.