Donate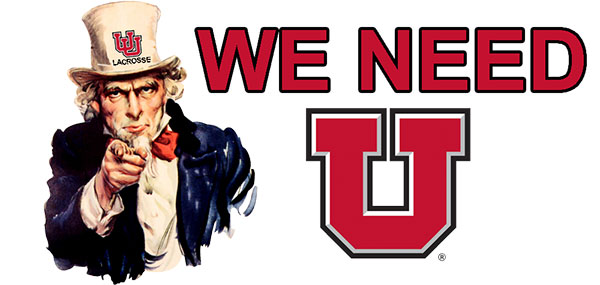 Welcome to the new Utah Men's Lacrosse Team! Our mission will be to compete every day with EXCELLENCE… in life, in the classroom, on the field, and in the community.  Please consider joining our efforts with a donation to support our 2017 team as a Booster or Founder and help us bring D1 Men's Lacrosse to Utah!
Boosters
Make a donation to support the current 2017 Utes Lacrosse team in pursuit of an MCLA Championship!
The people who make a competitive MCLA lacrosse team possible at the University of Utah.
One time donations go directly to the operating budget of the current 2017 team.
Founders
Do you share our vision of bringing D1 Lacrosse to Utah? Become a Founder and help us make it happen!
Donations go directly to our mission of launching a D-I Men's Lacrosse program at the University of Utah
Receive great perks including season tickets, exclusive Founders gear, and more!
*All gifts are tax-deductible. Utah Men's Lacrosse Club is a registered 501(c)(3) non-profit organization in the state of Utah. Federal income tax laws limit deductions for charitable contributions to amounts in excess of the fair value of goods/services provided in exchange for your contribution.