Group Clinics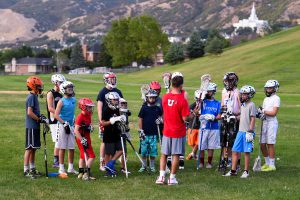 The Utah Lacrosse Coaching staff offers group clinic opportunities for players of all ages. In these settings, our coaches are able to maximize player interaction and allows for a functional development process for players. Groups will work together on a developmental curriculum created by the Utah Coaches for their players and their own personal training. It is a great way to connect with a coach for future private lessons. Plans will be developed individually and curated based on the skill level and age of the group.
Coach Holman & Coach Manny: Offensive Skills (Attack & Midfield)
Coach Ghitelman: Goaltender & Defensive Skills
Coach McDermott: Face-off Skills
Coach Teagle: Strength and Conditioning, Speed & Agility Training, Weight Management
Groups must be set for 2 or more players.
Rates
2 players: 50$/player
3-4 players: 40$/player
5+: 20$/player
To set up a group training session, please e-mail the coach of interest with Subject line: 'Ute Group Lessons Request'
Marcus Holman: marcus@uteslacrosse.com
Will Manny: will@uteslacrosse.com
Adam Ghitelman: adam@uteslacrosse.com
Tim McDermott: tmcdermlo@gmail.com
Parker Teagle: parker@uteslacrosse.com
We look forward to seeing you out on the field.
GO UTES!
Utah Men's Lacrosse Coaching Staff'