News & Media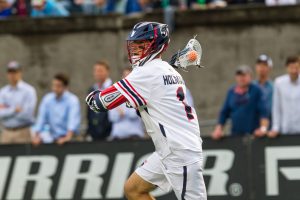 Episode 13 of the Utah Lacrosse Podcast features assistant coach and USA attackman, Marcus Holman. Holman and I talk about the 2018 Utah season noting the most memorable times and reflecting on the season that was. We talk about the Going West series by The Lacrosse Network and Under Armour, trends on the recruiting trail, […]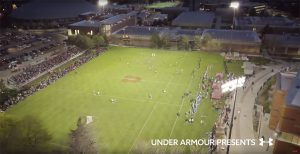 During the last week of the regular season, we had the privilege of hosting The Lacrosse Network as they embedded in the program and community to create the Going West documentary, presented by Under Armour. The crew spent time on the practice field, in the weight room and conducting interviews in hopes to get a […]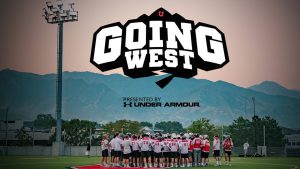 During the last week of the regular season, we had the privilege of hosting The Lacrosse Network as they embedded in the program and community to create the Going West documentary, presented by Under Armour. The crew spent time on the practice field, in the weight room and conducting interviews in hopes to get a […]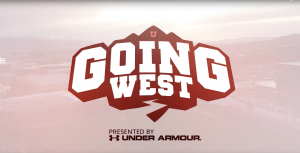 During the last week of the regular season, we had the privilege of hosting The Lacrosse Network as they embedded in the program and community to create the Going West documentary, presented by Under Armour. The crew spent time on the practice field, in the weight room and conducting interviews in hopes to get a […]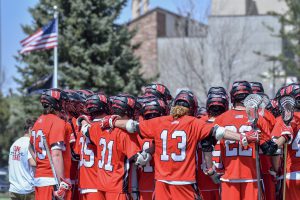 The Utah Men's lacrosse team excelled in the classroom this season, finishing with a combined Grade Point Average of 3.3 for the 2017-2018 school year. "Just like they did on the field our boys were diligent, relentless, and showed great perseverance in the classroom," said Utah head coach Brian Holman. "Part of our overall process […]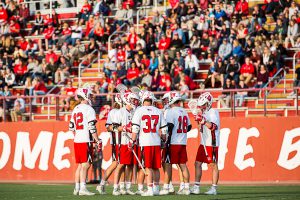 Dear Fans, On behalf of our staff, team, and the University, I would like to thank you all so very much for your unbelievable support throughout the year! I cannot tell you how much it meant to all of us to see our stands full of fans wearing red and white at each time we […]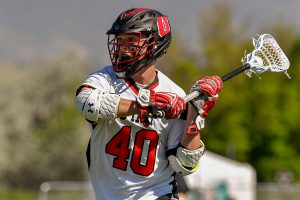 The No. 2 University of Utah men's lacrosse team fell to No. 7 BYU on Tuesday, 10-9, in the 2018 MCLA National Tournament quarterfinals. BYU scored first but Utah rallied on goals by sophomore attackman Josh Stout and senior midfielder Gus Colonna. The Utes took an early two goal lead in the second quarter when […]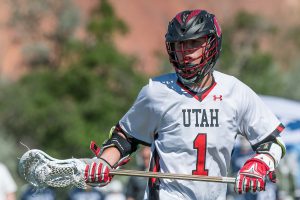 Photos from the Utah Utes v. BYU Cougars MCLA National Tournament game on May 8, 2018. Utah lost, 10-9.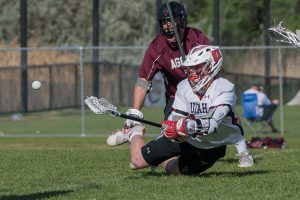 The No. 2 Utes used a strong second half to defeat the No. 15 Texas A&M Aggies by the score of 20-7 in the first round of the 2018 MCLA National Tournament on Monday in Salt Lake City. Utah jumped out to a 5-0 lead after one quarter of play. Sophomore attackman Josh Stout scored […]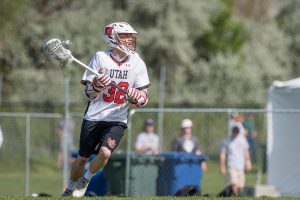 Photos from the Utah Utes v. Texas A&M MCLA National Tournament first round game on May 7, 2017. Utah won 20-7.