Utah Falls to No. 5 Cal, 13-5
The University of Utah Men's lacrosse team lost to No. 5 Cal (8-0), 13-5, on Monday in Danville, California.
Utah (3-2) started slow, allowing two man-up goals in the early part of the first quarter. The Cal offense used the momentum and reeled off three more goals for a tally of 5. The Utah offense struggled to find a groove and were held scoreless, making the score 5-0 for Cal at the end of the first quarter.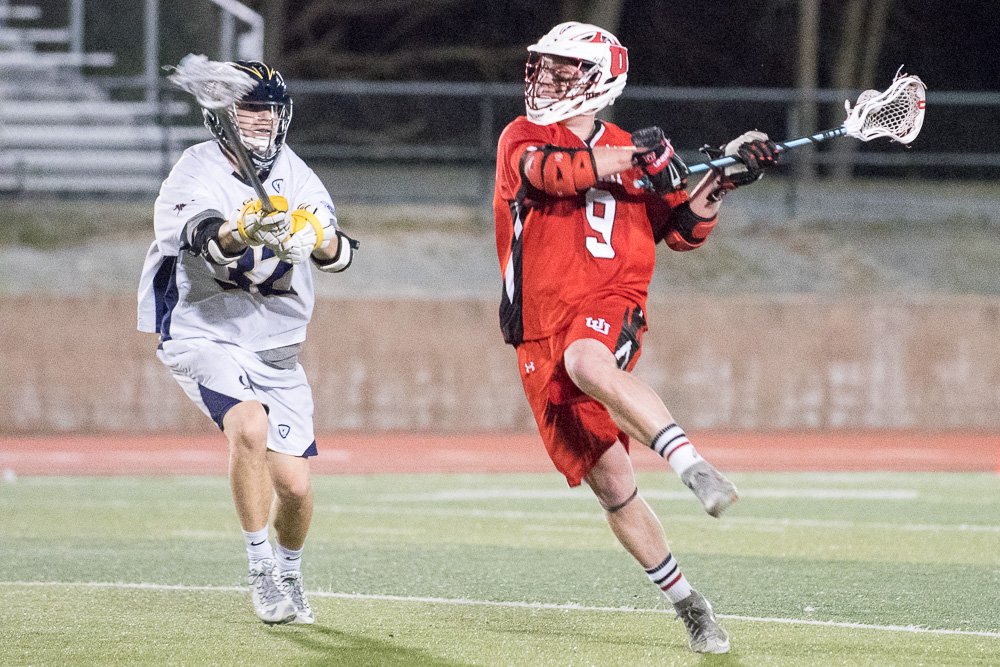 Utah midfielder Dallas Reed took matters into his own hands at the 9:37 mark in the second quarter to put the Utes on the board. On a man-up opportunity, the Utes worked the ball around then Reed dodged from the top and was able to get past his man and find space for an outside shot. Cal scored two goals in 13 seconds late in the quarter to make the score 7-1. Reed would again find the back of the net, this time with 31 seconds left, to make the score 7-2 at halftime.
The Utes hoped the late tally would propel a comeback in the second half, but Cal quickly seized an opportunity early in the second half to take a 6 goal lead. Utah midfielder Ian Elson and Reed would score for the Utes to make the score 8-4. Utah continued to be patient and not give up, waiting for the moment to come to stack on the goals.
Unfortunately for the Utes, the moment never came as Cal went on a three goal run to make the score 11-4. Elson would score again midway through the fourth quarter on a step down from a feed from Austin Croyle, but it was quickly answered by Cal who scored two straight, leaving the Utes with a 13-5 loss.
The Utes will stay in the Bay Area and take on Stanford on Wednesday at 8:00pm MT.
Quotes
Head Coach Brian Holman on what he liked about the game:
"I liked a lot of things. I don't think the score was indicative of how hard we played. We had some great opportunities. We rolled the ball back four or five times. Their goalie had some great saves. We started slow tonight which I thought may be the case. We played really hard and they are a very good lacrosse team. All in all we are learning how to play with some of the big boys."
Head Coach Brian Holman on who stood out on the field:
"Seth Neeleman, he was all over the place. Dallas Reed did a wonderful job tonight executing the offense and taking his opportunities. Defensively, we moved Cayden (Beyer) up to the wing and he had some huge groundballs. Kendall (Jackson) played really, really well on the defensive side."
Head Coach Brian Holman on what's next:
"We're a work in progress and that's not a negative thing, that's a positive thing. We're learning how to compete and we need to clean up some things. The things we need to fix can be done in practice so we just need to get out there and work them out. We're moving in the right direction."