Utah Falls to Texas in Home Finale
In the first match-up against a Lone Star Alliance opponent since 2005, Utah finished 4 games in a 7 day stretch, falling to the Texas Longhorns, 10-8, at Ute Soccer Field on Thursday.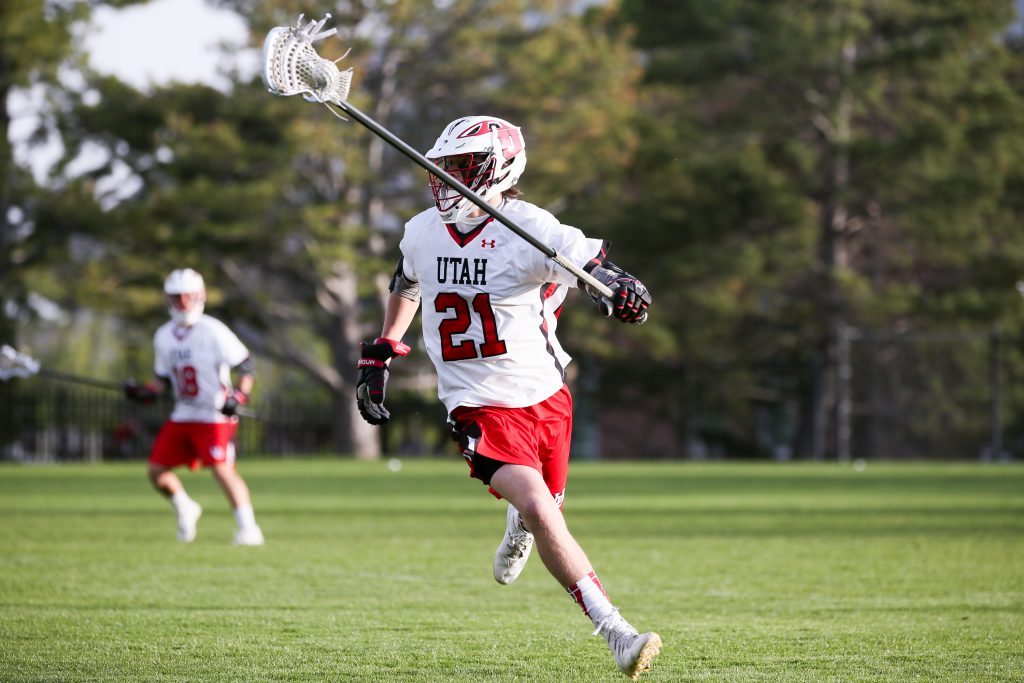 Texas jumped out to an early two goal lead but was answered by who Utah held its composure and answered with a transition goal started by midfielder Gus Colonna scooping a groundball, finding an outlet pass to LSM Seth Neeleman who outran everyone and found attackman Josh Stout open on the wing who buried it for the Utes first goal. Midfielder Ian Elson scored next for the Utes when he found space on the wing after quick ball movement from Stout and Colonna. After a Texas goal, Utah scored again with quick ball movement. Colonna was on the end of a string of passes that led to a step down shot from the wing.
Utah claimed its first lead of the game at the 14:04 mark in the second quarter when Elson drove down the alley and got his hands free and bounced the ball into the goal. The Longhorns reeled off two goals which was all the second quarter with see, ending the first half, 5-4 for Texas.
Texas came out of the break and scored three straight goals to take an 8-4 lead. Stout pulled one back at the 4:26 mark, ending the quarter with a 8-5 lead for the Longhorns. Colonna scored the next goal of the game, bringing the deficit to two goals for the Utes who had all the momentum at the time, but were unable to capitalize, leading to Texas scoring the next two goals at the 10:35 and 8:24 marks. Stout restored hope at the 3:28 mark with a goal and added another 2 minutes later but the Utes were unable to pull off the comeback.
Stout led the team with 4 goals while on the other end of the field, goalie Quinton Swinney had 9 saves. The Utes (10-4, 4-0) will face rival BYU on April 22 at 7pm at the North Fields in Provo.
Quotes
Head Coach Brian Holman on what he told the team after the game:
"We got beat. We didn't really put our best foot forward and we'll learn from it. That is part of our program. You learn a lot from the victories but you learn a lot more from the defeats. Last time we lost, we regrouped, we really learned a lot and we're going to take the same thing out of this and hopefully gain some momentum. They were better then us and we'll figure out what we need to do to get better moving forward."