Assistant Coach & Director of Ops Tim McDermott
Episode 12 of the Utah Lacrosse Podcast features assistant coach and director of operations, Tim McDermott. McDermott and I talk about the current team, including the face-off crew, winning an RMLC Championship, looking ahead to the MCLA National Tournament, growing up in upstate New York, coaching with Dom Starsia, and more.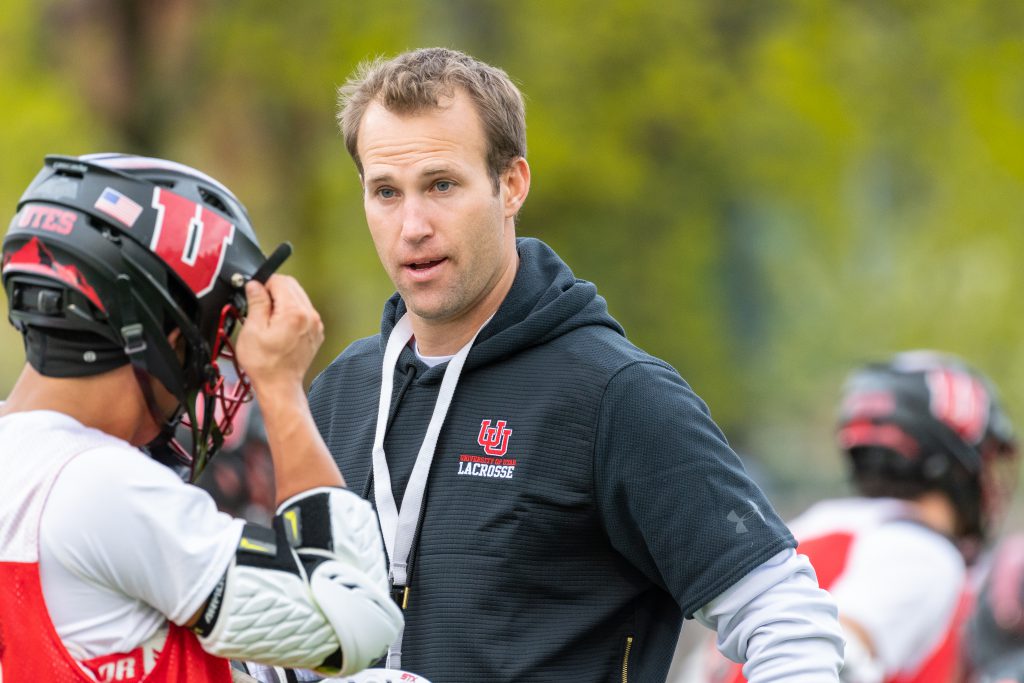 McDermott was born and raised in Cortland, New York and attended Homer High School, home of the Trojans.
McDermott played for Geneseo for three seasons where was a two-time All-American and led the NCAA in face-off win percentage in the 2006 season. After graduating with a Business Administration degree, McDermott transferred to Loyola where he played in 12 games, winning 109 face-offs for a 0.586% record all while earning and MBA.
McDermott also spent two years as a volunteer assistant at the University of Virginia under Dom Starsia, helping the face-off specialists and goalies.
Hope you enjoy the show.
— Tim Haslam, Utah Men's Lacrosse SID
Time Stamps
0:12 – Intro
1:50 – Tim McDermott
2:10 – Winning the RMLC Championship
3:17 – MCLA Tournament
4:30 – Face-off crew/strategy
12:50 – Advice for young players
13:50 – Being the Director of Operations & Face-off Coach
19:10 – Origin Story
29:15 – Greatest lacrosse accomplishment
31:00 – Coaching with Dom Starsia
33:25 – Lacrosse in the West
38:08 – The Right Profile, AthleteTypes
43:35 – Favorite Pillar
46:53 – Rapid Fire Questions including favorite lacrosse field, books/podcasts, and more!
Questions/Comments/Feedback is always welcome: tim@uteslacrosse.com or on social media (Twitter, Facebook, Instagram)
Last Podcast: Episode 011 with Terry Foy
Podcast: Play in new window | Download
Subscribe: Apple Podcasts |