Utah Opens RMLC Play With 25-1 Win Over Utah State
The University of Utah Men's lacrosse team scored early and often en route to a 25-1 rout of Utah State on Thursday in Salt Lake City. The Utes had 15 different players tally at least a point and everyone saw playing time.
Senior attackman Luke Graney started the scoring for the Utes when Freshman midfielder Reid Lanigan fed the ball inside and Graney fished right on the crease. Freshman attackman Quinault Mackey scored on almost the exact same play as Freshman midfielder Liam Cavanaugh-Fernandez fed Mackey inside and 'Q' scored. Mackey scored the next goal for the Utes on a slow break to give Utah a 3-0 early in the quarter. On the play, Utah State LSM Kaden Underwood was injured which led to an injury break for both teams while medical staff attended to Underwood. After the break, Utah reeled off 5 goals to end the first quarter with a 1-0 lead.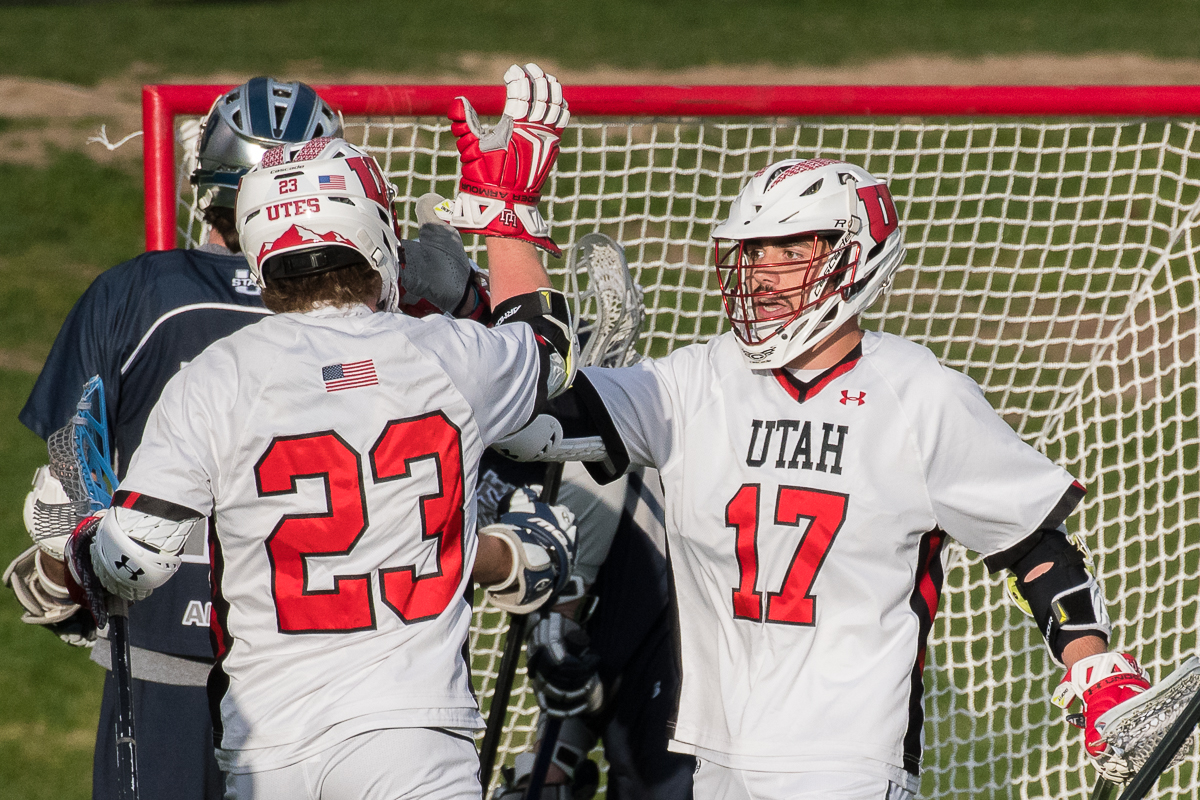 The Utes continued to jell with the offense playing efficiently and the defense continuing to apply pressure and force turnovers. The Ute offense scored six goals in the second quarter with the defense allowing zero. Freshman attackman Joseph Olivas and Senior midfielder Cam Redmond each had two goals in the quarter while Junior midfielders Aaron Fjeldsted and Jake Stout each had a goal.
The second half was more of the same for the Utes. Face-off specialists Michael Abizaid and Jacob Chang controlled the face-off X, winning 9 of 12 and 10 of 14 respectively. Goalies Daniel Costa, Zach Johns, and Max Holmes made key saves and led the entire defensive unit.
"I thought we did a great job," said Utah head coach Brian Holman. "We did some great things and we had some guys come in and played well who hadn't played a ton which adds to our depth and experience and gives confidence to the whole team which we'll need over the next several weeks as we get to the tail end of the season."
Utah will take on Utah Valley on Saturday at 1pm in Orem, Utah.