Utes Advance to MCLA Quarterfinals With 20-7 Win Over Texas A&M
The No. 2 Utes used a strong second half to defeat the No. 15 Texas A&M Aggies by the score of 20-7 in the first round of the 2018 MCLA National Tournament on Monday in Salt Lake City.
Utah jumped out to a 5-0 lead after one quarter of play. Sophomore attackman Josh Stout scored the first two goals for the Utes followed by freshmen attackmen Quinault Mackey and Cole Watson then capped with Stout again.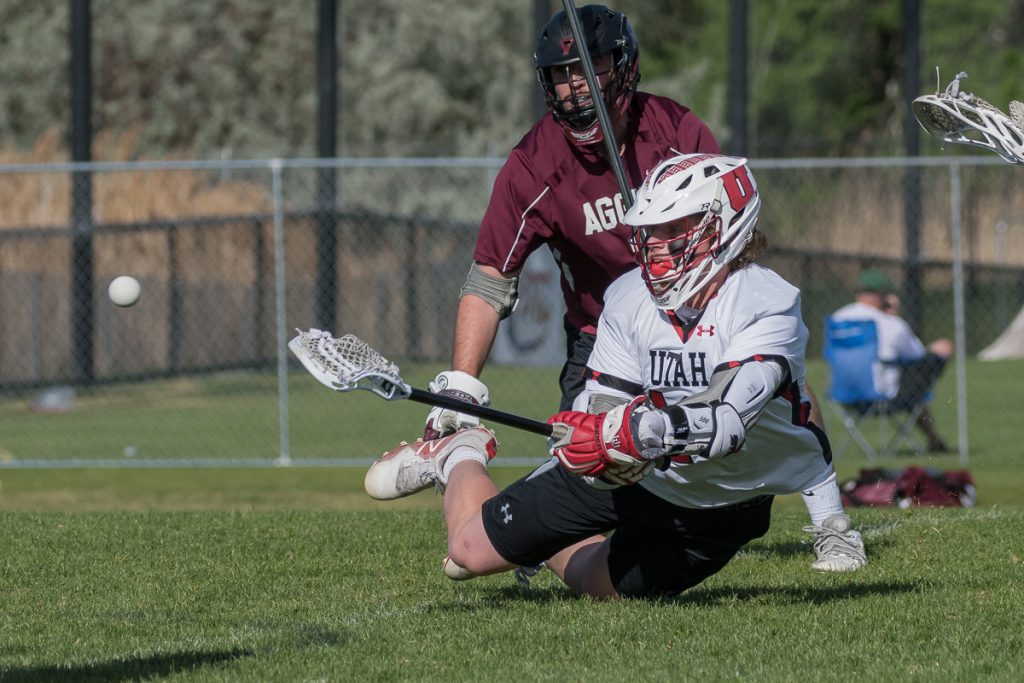 The Aggies didn't hang its head and fought back, winning the second quarter by scoring 4 goals while holding Utah to 3 goals. Freshman midfielder Liam Cavanaugh-Fernandez scored the first goal of the second quarter for Utah followed by Mackey then senior attackman Luke Graney on a nice feed from senior midfielder Cam Redmond. The Utes led at the break, 8-4.
After the halftime break, the Utes found its stride and reeled off five straight goals while the defense registered a goose egg. Senior midfielder Gus Colonna started the scoring followed by junior midfielder Jake Stout, junior midfielder Aaron Fjeldsted, Watson and freshman midfielder Dalton Ziegler.
The Utes notched two quick goals in the fourth quarter by freshman midfielder Jeremy Sartin and Watson. Jake Stout scored his second of the game midway through the quarter but the Aggies answered right back with two goals. Freshman midfielder Matt Fanelli scored a stinger from outside when he dodged down the alley and spun inside then stepped down, finding the back of the net. Graney scored next for the Utes to make the score 18-7 late in the game. A pair of East High School graduates, junior midfielder Deen Anderson, and senior LSM Nate Berger scored next when each of them cleared the ball and took it the distance, capping the Utes victory with a score of 20-7.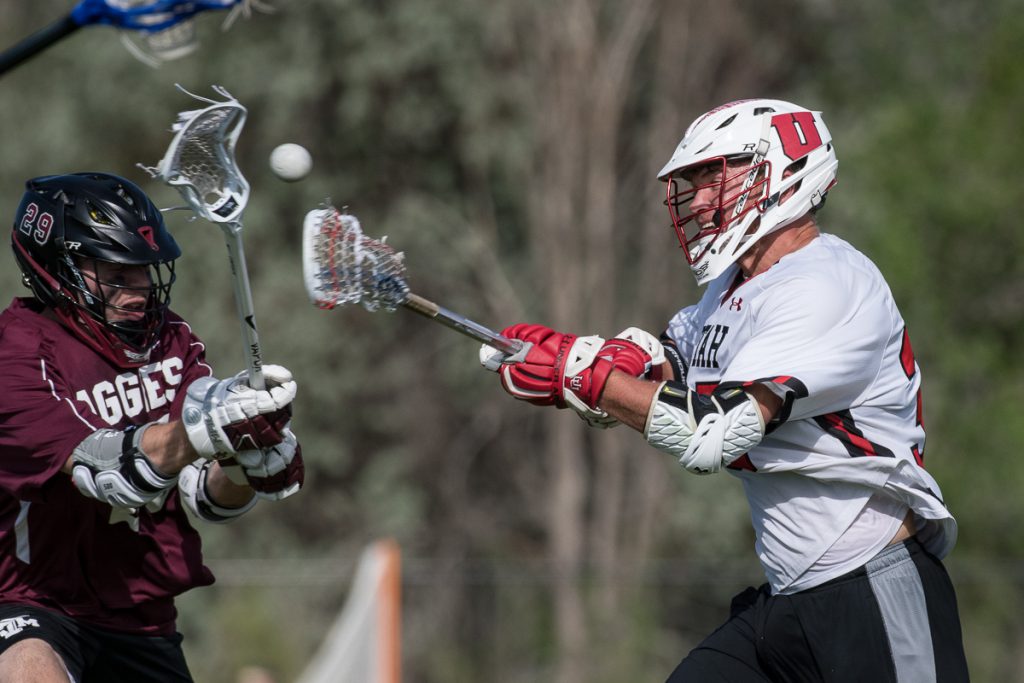 "We didn't play well in the first half but we had an honest discussion at halftime and the team responded," said Utah head coach Brian Holman. "I'm proud we're here and I'm proud we won one more game in the tournament then we did last year."
Josh Stout had 3 goals and 1 assist. Watson finished with 3 goals. Thirteen Utes tallied at least one point. Freshmen Michael Abizaid, Jacob Chang and Collin Leigh won a combined 20 of 30 face-offs including Chang winning all 6 in the third quarter. Freshman goalie Zach Johns paced the keepers with 3 saves.
The win marks the first MCLA National Tournament win for the Utes. Utah will take on the winner of No. 7 BYU versus No. 10 Grand Canyon on Tuesday, May 8 at 4:00pm. The game will be at the Salt Lake Regional Athletic Complex.