Utah Hosts Crosstown Foe Westminster on Friday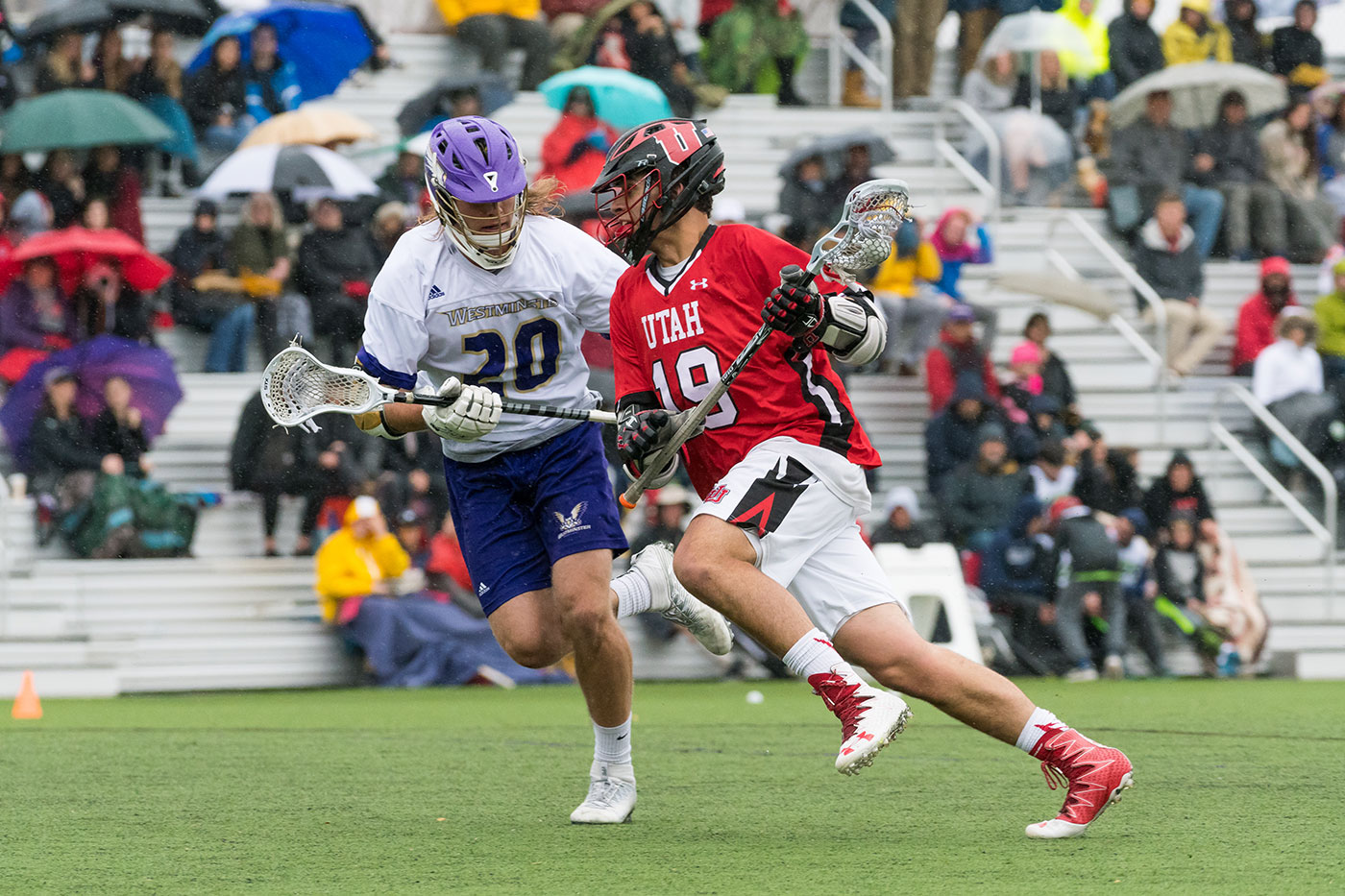 The No. 2 University of Utah Men's lacrosse team, fresh off spring break, will host Westminster in a mid-season test on Friday at Judge Memorial High School in Salt Lake City at 6:00pm.
The Utes (8-0) enter the game coming off a bye week. The week prior, the Utes beat Oregon, 15-6, and Washington, 18-8. The Griffins (3-5) enter the game having just been edged by NCAA D-II No. 16 Colorado Mesa, 13-12.
"This is a great test for our guys going against a very athletic, physical, well coached Division II team," said Utah head coach Brian Holman. "We are looking forward to the challenge before we head into league play next week."
Utah is led by Sophomore attackman Josh Stout who has 35 goals and 8 assists which adds up to 5.375 points per game. Stout leads the RMLC in goals, points, and points per game. Freshman attackman Quinault Mackey has 13 goals and 4 helpers for the Utes. Freshman attackmen Bo Powell and Joseph Olivas each have 11 goals while Freshman attackman Cole Watson, Senior midfielder Gus Colonna and Junior midfielder Jake Stout each have 10 goals. The face-off squad of Freshmen Collin Leigh, Michael Abizaid, and Jacob Chang are winning 68% with Abizaid leading the charge at 74%. Junior goalie Daniel Costa enters the contest with a 0.667 save percentage. The Utah defense is allowing just 5 goals per game on average. The Utah offense is scoring 18 goals per game.
The Griffins are led by Lane Kadish (18G, 12A), Nick Marcy (16G, 9A), and Thomas Sarjeant (13G, 9A). The Griffins are averaging 11.25 goals per game and allowing 10.625 goals per game.
Follow The Action
You can follow all the action on social media (Twitter, Instagram, Facebook) or the live stream found on our Gameday page: uteslacrosse.com/gameday A map to Judge Memorial can be also be found on the Gameday page.