Utah Set to Battle Colorado State Friday in RMLC Semifinals
The No. 2 University of Utah Men's lacrosse team takes on No. 25 Colorado State on Friday in the semifinals of the RMLC playoffs. The game will begin at 4:00pm MT at Clyde Field on the Utah Valley University campus.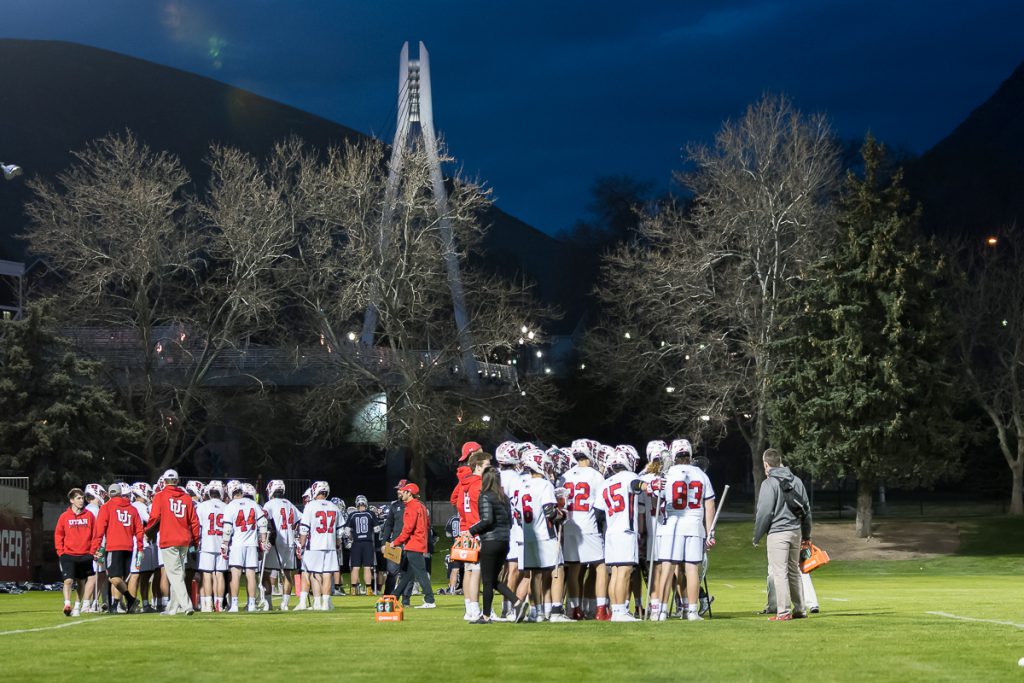 Utah enters the RMLC playoffs as the No. 1 seed after going 5-0 in conference play. The Rams are the No. 4 seed with a 2-3 record in the conference. The regular season match-up between the squads went into overtime after Utah midfielder Jake Stout scored as time expired in regulation to tie the game. Utah midfielder Aaron Fjeldsted scored the game-winning goal in overtime to capture the 12-11 win.
"We are excited about the great opportunity that lies before us Colorado St has an incredible history in the RMLC tournament and we have tremendous respect for there program," said Utah head coach Brian Holman.
The Utes (13-0, 5-0) are coming off a 16-8 win over BYU last Thursday to cap an undefeated regular season. The Rams (4-9, 2-3) dropped its season finale on Saturday against Colorado, 22-7.
The game will be streamed on LaxAllStars.com. More information about the live stream and venue map can be found on our Gameday page. You can follow all the action on social media (Twitter, Instagram, Facebook).